The cTrader Bitcoin Price Prediction Indicator is exclusive with Fondex which uses artificial intelligence techniques to provide a trade entry accuracy of around 85%, this is perfect for entering a trade at the right time before it retraces against the required trend thus giving the trader that extra breathing space.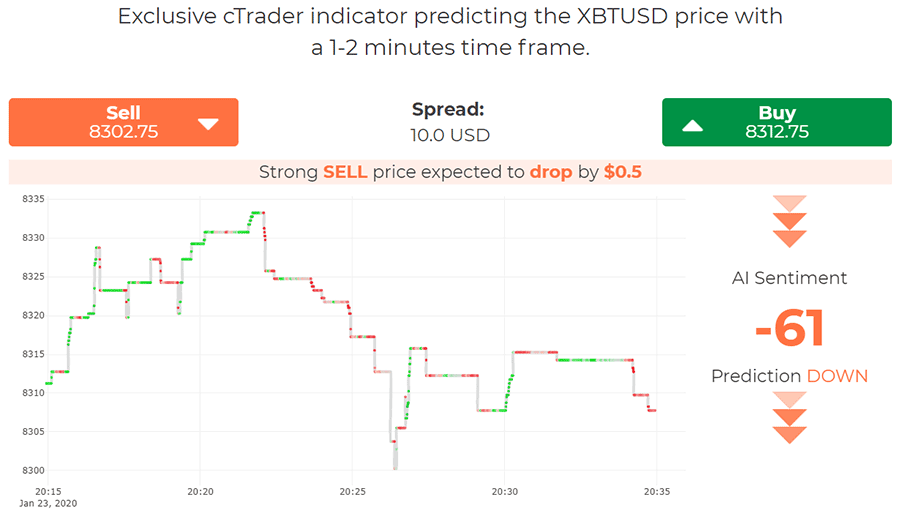 The indicator is free to use on both demos and live accounts for all customers who have signed with Fondex, the only symbol that is currently available for this tool is XBTUSD which is Bitcoin, but more symbols are on the way. The indicator will predict the price direction for the next 20 seconds, so this makes it perfect for honing your trade entries to give you that extra breathing space for your stop loss.
Watch a Video Explainer
The video has been uploaded to 1080p High Quality, adjust your YouTube settings.