I am writing a review about my own company (clickalgo.com) to let you know how we are doing and our plans in the future that could benefit you as a trader. A review was written by BCB who specialises in writing reviews about companies who deal with the cTrader trading platform.
Our primary focus is on you the customer and I understand that if we can offer the best possible service then we will grow as a company, a new website was launched in May 2019 and with this launch, we added more features to help our customers which include a knowledge base, customer help desk and an easy to use licensing system for our products. We plan to add more support staff this year so we can answer your questions as quickly as possible.
Watch our Website Overview
The video has been uploaded to 1080p High Quality, so do not forget to set your U-Tube video quality to 1080p HD. 
Duration: 12 minutes
We Are Only Human
As with any small company starting out, we will make mistakes along the way, but we are committed to learn and improve.
Our Success & Customer Reviews
We have been helping retail traders for nearly 4-years now and so far we have over 3000 registered customers on our website and nearly 5000 visitors each month and our customers are growing at an exponential rate. On top of this, we have successfully delivered over 500 custom automated trading systems and indicators to our customers and the Trustpilot reviews reflect this.
How We Can Help You Succeed
If you succeed we succeed, so it is in our interest that you have a long fruitful career in this industry, we have many long term customers who benefit from our products and services so that they can trade with confidence, if you have never heard about us please just send me an email or give me a call for a chat.
How to Contact Us
You can contact us by Email, Skype or Telephone
Contact Us Today | Who Is ClickAlgo?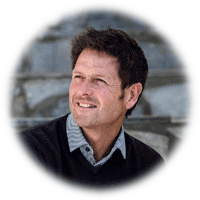 Founder of ClickAlgo.com