All software applications purchased from the ClickAlgo store will need to be licensed, this license is sent to you after you have provided us with the key that you are shown on the registration page. Each license is unique for the machine you are using. If you wish to find out how to register the software just click on the link below.
https://clickalgo.com/how-to-register-software-apps-ctrader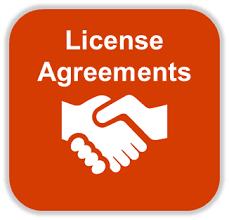 How Many Machines Can You Use the Software On?
We provide you with two licenses and this is usually for your working PC and your Virtual Private Server (VPS) or you can have a combination of the following:
x2 PC's
x1 PC and x1 VPS
x2 VPS's
What Happens If You Buy a New PC?
Please contact us and we will issue you with a new license, to prevent fraud we may ask for additional information.
What Happens If You Change Your VPS Provider?
It is very common for people to change the VPS provider or request an upgrade if this should happen just send us some proof of the change.
How Long are The Licenses Valid?
All of the licenses are valid for the lifetime of the product, so there are no renewal fees or any other kind of fees in the future.
Will You Get Free Product Updates?
Yes, you will. We plan to release updates with new features every 3-6 months and you are entitled to these updates at no extra cost.
How Many Trial Licenses Can I Have?
We can issue you with two trial licences per product, one for your PC and one for your VPS, both licences must be requested at the same time.