If you are serious about algorithmic trading then you need to host your robots on a Virtual Private Server (VPS) for resilience.

Dedicated Server for cTrader Automated Trading Robots with a 100% UpTime
There are many benefits of using a virtual server, what happens if there is a power-cut or if your PC crashes, you could lose money. Why not host your automated strategies on a VPS and remote desktop connect from anywhere. You could be on holiday, at work, using your laptop or tablet and connect to your remote server and control your robots. An example would be that you are on the beach and your smartphone receives a warning from your platform about some high volatility that's about to happen, you may want to stop your robots so you do not get caught in the storm, if you're fast enough you can remote connect to your VPS and stop your robots using your device.
Robust Reliable Servers for Your Trading
This version of the windows server is perfect for hosting the cTrader platform to run your automated robots, it boasts added security and a smooth operation.

Why Trading FX VPS is The Best Option for Traders
TradingFXVPS is one the providers that have a considerable data centres spread across Two major continents & Four countries (London, US, Frankfurt & Amsterdam). This is extremely important when we consider latency between the Broker and the VPS (latency is the amount of time a message takes to travel a computer network. it is an expression of how much time it takes for a packet of data to get from one designated point to another.
High-Performance Servers, Great Prices, Servers Located Close to Exchanges, Free Software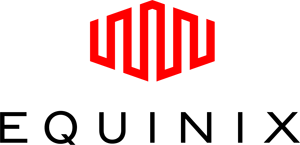 LONDON, NEW YORK, FRANKFURT

AMSTERDAM
Special cTrader VPS Built Machines with Free Software
TradingFxVPS together with ClickAlgo offers a premier customised VPS specifically for cTrader users with 100% uptime, SSD RAID 10, Unmetered Bandwidth and Guaranteed resources.
You have the option to choose from our top-rated brokers which custom build you would like to be set-up, you not only get cTrader cAlgo installed, but we give you up-to £250.00 of trading software for free, including our premier automated trading robot.
Custom Templates Available From the Following Brokers
There are pre-built templates ready to go with all the software you need to get started with automated trading.
"If your broker is not listed here, we will create a custom build just for you."
Do You Just Want a VPS Server For MT4/5 or Another Trading Platform?
If you just want a basic setup with your VPS to install another trading platform or you just do not want the pre-installed software than simply click on the link.
What To Look For in a VPS Company
Uptime – how much time they run without a failure, most companies these days provide 99.5% of uninterrupted service.
Servers located close to exchange – low latency so that your orders are filled as fast as possible, but this is only really important if you are doing High-Frequency Trading, which does not really happen in the retail market, so this is not so important.
Customer service – you would want a fast and friendly customer service to solve issues and answer questions.
Competitive price – you would want a VPS with a very competitive pricing scale, not too cheap and not too expensive as these days you pay for what you get.
Adequate hardware – you will need to have a server that will run all your trading robots without any potential hardware issues like CPU and RAM.

Not only do you get the correct version of cAlgo pre-installed for your particular broker, but we also pre-install FREE trading robots and professional trading tools worth up-to £250.00 when you order your VPS from us at, please note that this software offer is only for the VPS machine and not to be installed on your personal machine.
Which VPS Price Plan Do You Need?
Various price plans are on offer to suit your algorithmic trading, do not buy the most expensive plan if you do not need it, we will help you decide which plan is best for you to be used with the cTrader & cAlgo platform. There are 3 plans Standard, Advanced and Expert. All prices are in USD.
Monthly Service Available, Cancel Anytime...
STANDARD PLAN
Trading With One cTrader Account - Multiple Robots Running
If you plan to have just one instance of cAlgo connected to a single account with your broker and plan to run different robots at the same time then the standard plan to should powerful enough for your automated trading. This setup should be suitable for most traders who are starting out with algorithmic trading.
ADVANCED PLAN
Trading With up to 4 cTrader Accounts - Multiple Robots Running
If you plan to run your robots on multiple trading accounts with your broker, so each trading account will need a new instance of cAlgo running than you would want to be looking at the advanced plan, this is twice as powerful as the standard plan and is suitable for traders who have experience with running automated strategies.
EXPERT PLAN
Trading With up to 10 cTrader Accounts - Multiple Robots Running
This is for advanced algorithmic trading where you will trade on multiple broker accounts and have some heavy processing in the code that will use a large amount of processor and memory resources. If you can afford it, this plan will always be the best option as this plan is x2 as powerful as the advanced plan and x4 as powerful as the standard plan.
Disaster Recovery
If you are live trading you should have a mirror image of your system backed up so that if anything goes wrong like forgetting your password then a mirror image of your system can be created with exactly the same setup as before that will allow you to be operational again as quickly as possible.
If you are interested in this service just let us know when you sign-up
~ The cost of this service is just $8.00 per month ~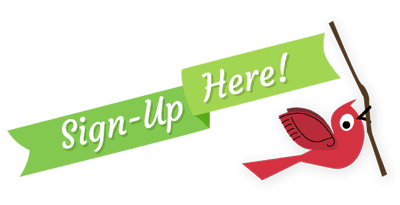 How to Take Advantage of This Exclusive Special Offer
To take advantage of the custom-built servers and the Free software from ClickAlgo, just contact us today and tell us what you want.
You can contact us by Email, Skype or Telephone to discuss your VPS options

** Please note the special offer is only available through ClickAlgo.com **
** The software can only be installed on the VPS Server **
Already signed-up and ready to start? just click here
"VPS SERVERS ARE NOT SUITABLE FOR MANUAL TRADING, BUT PERFECT FOR AUTOMATED TRADING"
"All the free software from clickalgo.com is fully documented, we do not offer any setting-up service or training"