FTMO offers to fund traders who are serious about their business by allowing retail traders access to the trading evaluation process to gain eligibility and connect to their proprietary trading firm so that they can trade a funded account. The company has partnered with many institutional liquidity providers to offer the best trading conditions with competitive spreads, this allows traders to simulate real trading market conditions.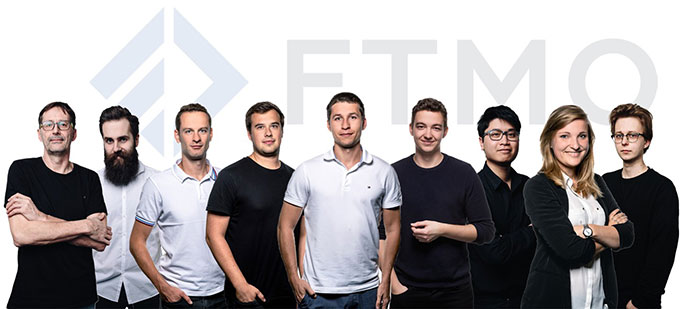 FUNDING FOR SERIOUS TRADERS
Who is FTMO?
They are a remote propriety trading firm that offers an international fund to help traders beat their path to financial independence.
What is the Evaluation Course & Process?
The FTMO challenge projects look for successful traders to discover the talent within each of us, many traders start with a very small account balance, they will fund your account balance when you pass their challenge and your talent has been identified. When a trader has passed the validation process they are offered a placement in the trading firm and an account balance of $200,000 is provided for trading.
What Support is Provided?
Once a trader has passed the validation process they are provided with educational applications, account analysis and an ongoing performance coach to help them reach financial independence.
Are They Legit?
This company is 100% legitimate and you can find real online reviews on the internet, once you pass their challenge you get 80% of all your profit you made plus you will get refunded the initial money paid to join the challenge. If the trader reaches our Scaling plan, the split is increased to 90%.
Can I Take the Challenge Using cTrader?
Yes, Traders who are already familiar with using the cTrader trading platform can continue to use the excellent software while they take the challenge
Can I Use a ClickAlgo Trading Robot?
It looks like you can use one of our automated trading robots for the FTMO Challenge, we recommend that you also manage the trades using your trading skills when there are market events and when you identify areas to close trades. A few of our trading robots are shown below.
Are They a Broker?
FTMO is not a broker, and they do not accept any deposits but they provide a special version of cTrader that provides 100% institutional live market data-feed directly from their liquidity providers with Direct Market Access (DMA), also provided are zero markups and the best market conditions that perfectly reflect real-live market conditions.
Why Join the FTMO Challenge?
Many traders ask what are the benefits of joining the challenge, here are a few reasons why you should become a professional trader.
Trade with their money and not your own, so this removes the fear of trading your own money.
They enforce trade discipline using its risk-management rules and clear trading objectives.
Many retail traders start with a small account size, which makes it very difficult to hold positions in a volatile market
A Traders Story - How I Passed FTMO Phase 2
Read about a story of a trader who passed Phase 2 of the FTMO challenge within 1 year using the cTrader platform and ClickAlgo's products & services. The article also includes the strategy and trading tools he used to pass.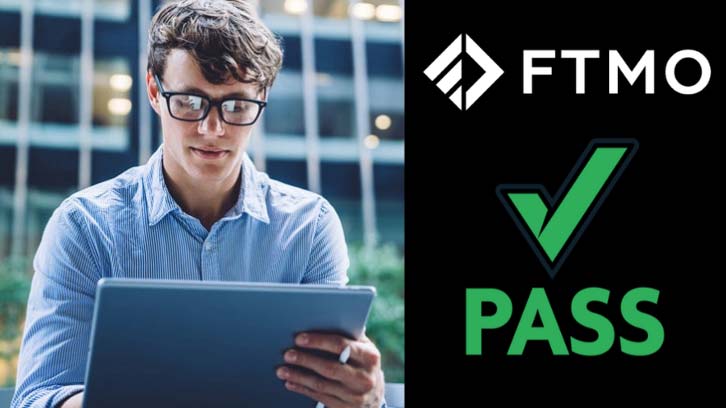 How Does It Work?
To become an FTMO trader an individual needs to pass a 2-step verification process.
The challenge - show your trading skills and discipline with trading objectives.
The verification - your trading results need to be verified to show you can trade with discipline and proven trading skills.
Success - you become a sponsored trader and you will receive 80% of your profits trading with their money.
Ready for the Challenge?
We recommend that before you start the challenge, you take advantage of the Free Trial where you can start trading now as if you were already taking part in the real challenge if you are successful in the trial you will have a good chance to succeed in the real FTMO challenge.
Free Trial
Unfortunately, they do not offer a 14-day free trial for the cTrader trading platform.
How to Open an FTMO Account
Start the challenge & trade up to $200,000 in a funded account.
Recommended cTrader Trading Tools
If you plan to take the challenge then you will need all the help you can get, check out our cTrader trading tools, our products are licensed per machine and not for each trading account, this is suited because they create new accounts when you withdraw.
Free Trading Indicators
We also have a large selection of Free indicators that you can use with the cTrader trading platform.

Winner of the Deloitte Rising Star Award 2019 & 2020