The brief video below explains how to register our Apps for the cTrader trading platform that you just downloaded from ClickAlgo.com
FOR TRIAL LICENSES PLEASE TELL US THE PRODUCT NAME
"To watch the videos full screen, just start playing the video and click on the bottom right icon"
The video has been uploaded to 1080p High Quality, so do not forget to set your U-Tube video quality to 1080p HD.
Security Warning When Running Software
When you run our software for the first time, you will see this pop-up warning message from the cTrader platform, this is to protect you against untrusted publishers. We are a verified cTrader 3rd party vendor providing trading software for users of the platform, so we are a trusted publisher. If you have any doubts just google "ClickAlgo Reviews" and checkout "Who Is ClickAlgo" on our website.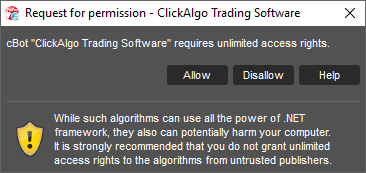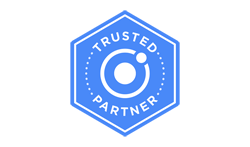 Configuring Your Monitor With a Custom Font Size
If you have you have set your monitor settings to a higher value than 100% for text, apps and other items that you may have some scaling issues.