If you are looking for a cTrader broker than Pepperstone is a perfect choice. The company is based in Melbourne, Australia and has offices in London, Dallas, USA and Shanghai, China. Pepperstone, established in 2010, it is an Australian-based ECN broker founded in 2010 and is regulated by ASIC & the FCA.
~ We have chosen this broker for the following reasons, quality, low spreads, excellent customer service and regulation ~

Regulated by both the Australian Securities and Investment Commission (ASIC) and the UK Financial Conduct Authority (FCA) and audited by Ernst & Young
Pepperstone is a true 'ecn broker' This allows forex trading without dealer intervention through their Razor account. Termed the 'edge environment', forex traders can directly access liquidity currency pools including large financial institutions globally without the usual burdens of a deal desk that had previously been unavailable to the retail investor.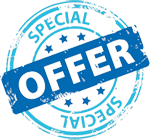 Receive Up-To £300.00 of Free Trading Software When You Open An Account With This Broker Through ClickAlgo.
When you open a live account and deposit at least $200.00 we will give you £150.00 of free trading software.
When you open a live account, deposit at least $200.00 and live trade a minimum of 5 lots we will give you £300.00 of free trading software.
~ This offer does not apply to demo accounts ~
VIEW THE LIST OF FREE PROFESSIONAL TRADING SOFTWARE

** To claim this special offer you need to contact us and tell us you want to take advantage of this offer **
"Pepperstone is one of the world's largest Forex brokers processing an average of US $5.8 Billion of trades every day"
Pepperstone has been nominated for and won numerous industry awards for innovation and excellence in Forex Brokerage. It was awarded the fastest growing company in Australia by BRW Magazine in 2014 and was the 2014 Winner of the Governor of Victoria Export Awards.
An Award-Winning Broker
The company is audited by Ernst & Young and has been recognised and awarded many times for technology and innovation and at the same time offering their customers the best possible trading conditions.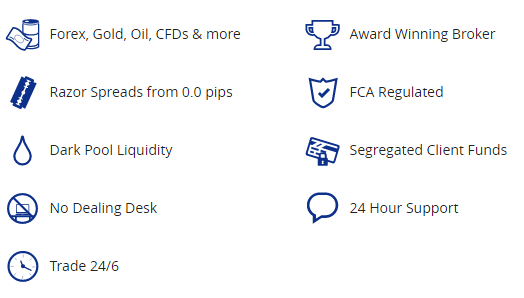 Pepperstone's cTrader platform is one of the most innovative, sophisticated and revolutionary ECN trading platforms available on the market. cTrader enables clients to directly access Pepperstone's full range of liquidity from its long list of bank providers such as Goldman Sachs, JP Morgan Chase, UBS, Morgan Stanley and Deutsche Bank. Accessing these providers ensures clients receive the lowest spreads and best price available in the market.
Pepperstone cTrader Account Types
There are 4 different Pepperstone accounts available to customers. Each Pepperstone account comes with slightly different services and fee/commission structures.

Edge Standard
The Edge Standard account provides access to Pepperstone's interbank spreads and competitive liquidity with No Commission.

The Pepperstone Razor account gives you direct access to some of the world's deepest liquidity with fully transparent trading costs.
Edge Razor
This is one of the most popular Pepperstone accounts and offers users spreads from as low as 0.1 pips and commissions of $3.50 per 100,000 units traded. Execution speeds on this account are lightning fast with features such as 500:1 leverage, Expert Advisor, hedging and scalping all supported. More details of the spreads and commissions charged with this account can be seen in the trading commission table below.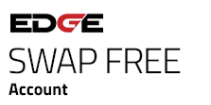 Sharia Compliant
Until recently most Pepperstone accounts were not appropriate for traders of Muslim heritage as according to Sharia Law Muslims cannot receive or pay swaps. The rise of retail Forex trading has also taken the Islamic world by storm and Pepperstone released this account to allow clients to trade within the confines of Muslim law. Key features of this account include straight-through processing and average spreads of 1.0-1.2 pips.

For high volume institutional traders
This Pepperstone account is geared towards active traders and institutions. This account provides the highest level of service available with Pepperstone and includes Electronic Communication Network access and execution. With this account, clients are also afforded a dedicated relationship manager, segregated accounts set up with Australian banks and advanced reporting and hosting benefits. Institutional traders are used to using high-end technology such as API and FX GUI.
cTrader Razor Account Commissions
cTrader Razor account commissions differ from the MT4 Razor account commissions. In cTrader, the commission rate is determined by the currency you are trading rather than the deposit currency of your account. The commission rate on cTrader Razor accounts is 7 units of the first quoted currency in the currency you are trading - for example, a 1 lot trade of NZDCAD will cost $7 NZD in commissions.
Trading with Bitcoin
Pepperstone is proud to offer access to cryptocurrency trading for our clients, with Bitcoin now available for trade against the U.S. dollar.
TRADE BITCOIN AT PEPPERSTONE - FIND OUT MORE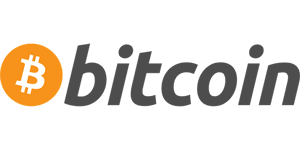 Pepperstone currently provides Bitcoin with leverage up to 20:1 across all of our trading platforms, as "BTC/USD" – allowing you access to these markets wherever you are in the world, on any device. As the most popular asset in an emerging class, Bitcoin has large market movements that Forex and CFD traders can take advantage of - without the need to purchase actual Bitcoins or have an existing Bitcoin wallet. Bitcoin also provides an opportunity to further diversify your trading; as Bitcoin supply and demand is self-governing, and not driven by or directly related to other markets.
Education & Training
Pepperstone offers a Client resources section on the website where you can learn to trade Forex, it will give you insight into the global FX market, some of the advantages, risks and which currencies are traded. Here you will also find details on How Forex Works along with key terms to help you become fluent in trading terminology.

Safety & Security
Pepperstone is authorised and regulated by the Australian Securities and Investment Commission (ASIC) and the Financial Conduct Authority (FCA). They take pride in a strong culture of regulation and compliance. The security of our client funds is of paramount importance. Pepperstone maintains segregated client accounts with National Australia Bank (Australia) and Barclays (UK).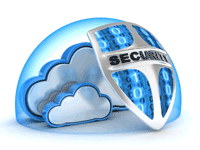 All client funds are deposited into client segregated accounts held with top-tier banks, National Australia Bank (Australia) and Barclays (UK)
Independently audited by the global accounting firm, Ernst & Young
Professional Indemnity Insurance with Lloyds of London
UK Financial Services Compensation Scheme Protection (FSCS) – UK clients only
The FSCS is the UK's compensation fund of last resort for clients of FCA authorised financial services firms. Pepperstone clients fall under the 'investments' claim category which provides coverage of up to £50,000 per person, per firm, in the event of a firm's default or insolvency.
Customer Reviews
Customer's feedback counts and when this page was published June 2017 there was an 8.5 out of 10 rating, which in this day and age when people only usually leave feedback when they have had a bad experience is pretty good.


Customer Support
Pepperstone try very hard to provide the best customer service to their customers, they won awards in 2015 for both customer service and overall client satisfaction. They have a customer service team that has many years of experience within the forex trading sector. As real traders, they can help educate and answer any forex trading enquiries beginner, intermediate or expert traders may have. In many cases, a dedicated account manager may also be assigned to a trader to gain a stronger understanding of the trader's needs.
They also offer 24 hours support.
We have heard nothing but good feedback from our customers who use this company, so we highly recommend them as brokers.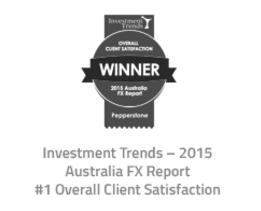 Pepperstone is not able to accept applications from applicants in the following countries: United States of America, Japan, Burma, Canada, Côte d'Ivoire, Democratic People's Republic of North Korea, Democratic Republic of the Congo, Eritrea, Former Federal Republic of Yugoslavia, Iran, Iraq, Lebanon, Liberia, Libya, Somalia, Sudan, Syria, and Zimbabwe.