All registered customers of ClickAlgo automatically benefit from our loyalty reward program for a discounted price from any of our cTrader trading tools.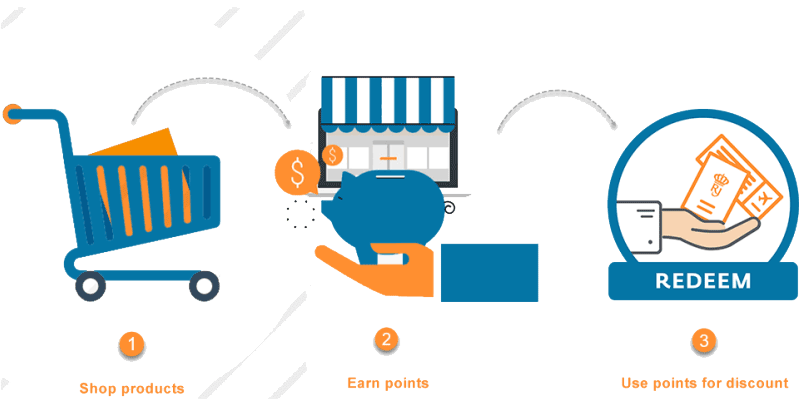 Our loyalty program will give you points on each purchase you make so that you can redeem the points and get a discount on a future purchase.
How Does it Work?
The reward point system will apply when you make a purchase on our marketplace and for each £10.00 spent you will receive 1-point which is equivalent to £1.00, so if you purchase a product worth £100.00 you will receive 10-points worth £10.00.
How to Check Your Reward Points
You can check how many reward points you have accumulated by logging into your account at ClickAlgo and from the menu, you choose Support - My Account or you can click on the link below.

You should see the same view as above which tells you how many points to have accumulated and the total monetary cost, it will also tell you when you acquired the points and for what order.
How to Spend Reward Points
When you add a product to your shopping cart and checkout you will not see the reward discount on the order summary page, you will need to click on the Checkout button to go to the payment screen and on the payment screen, you will have the option to check a box to use the reward points for the current purchase.

If you go ahead and check the box to use the reward points then the order totals will be updated to reflect the new sale price with the discount, it will also allow you to earn additional points as shown below with the current purchase to be used in the future.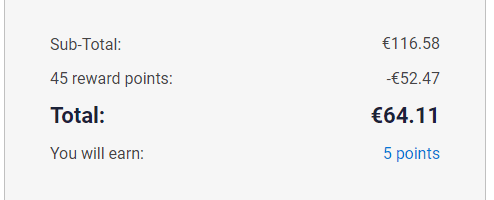 Vendor Products
Unfortunately, you cannot use the reward points program with our vendor products as these are not made by us, but instead from 3rd party programmers or software houses. You can easily identify vendor products on the product page.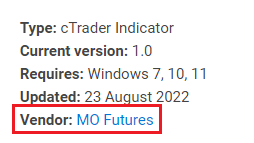 Reward Points Lifespan
Your reward points will stay active for 30-days, so if you make a purchase within this period you can redeem the points for a discount.
Shopping Cart Items
If your shopping cart contains both vendor and non-vendor products then you will not be able to use your reward points for a discount, instead, you would need to remove the vendor product from the shopping cart and try again.