Registering our software is very simple, just start your cBot or open an indicator and you will see the welcome screen that will look something like one of the images below.

NET 6 Latest Products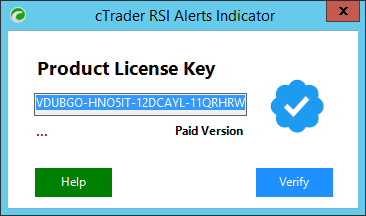 Click on the Next or Verify button and you will be taken to the product registration screen, you will need to sign in to your account at ClickAlgo to access this page.
Attaching an Indicator
After you have registered an indicator you may need to refresh the charts to complete the process.
How to Register?
The first time you use one of our paid products, when you click on the next or verify buttons from the popup window you see you will be taken to the registration page on your ClickAlgo account portal.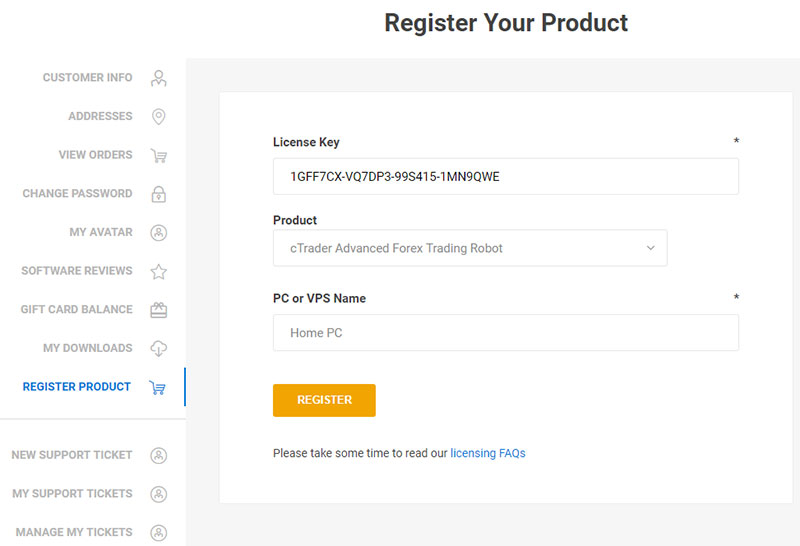 Once you are logged in and can access the product registration page, you will see the web page above, the license key should be automatically completed, but if this value is missing then you will need to copy and paste or manually enter your product license key. Select the product you wish to license and the name of your PC or VPS and when you are ready click on the register button.
Your product should register successfully, you can now go back to cTrader and start your cBot or open your indicator and when you click on the next button it should automatically start.
How To Manage Your Existing Product Licenses
If you wish to remove an old product license for a machine that is now redundant you can use the Manage License service.