If you see the screen below when you start your cBot or indicator then it needs to register your product for a 14-day free trial, all you need to do is click on the Next button and that's it, your product will run for 14-days.

INDICATORS
After you have registered an indicator you may need to refresh the charts to complete the process.
No Registration Screen?
Some of our products do not require you to register, you can simply use them with no license.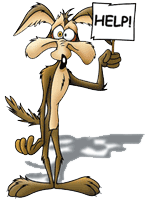 If you are still having problems with the registration process then please contact us and we will be happy to help.