You can unsubscribe and block all web notifications very easily and re-subscribe to them again at any point and if you wish to do this than the options below will show you the various ways to do this.
Option 1.
You can click on the notification alarm icon on the bottom left-hand side of the screen and you will see a Manage Notifications pop-up window, to unsubscribe you just need to click on the button, but if you also wish to download or clear all the cookie information that the widget uses than just click on the gear settings icon.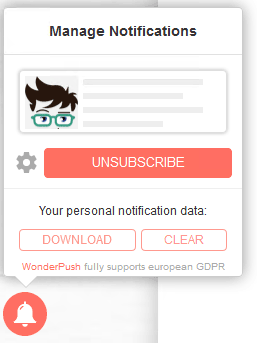 Option 2.
If for any reason you cannot see the notification icon on the web page you can also use the web browsers notification blocking feature, the example below uses Google Chrome, but all you need to do is click on the padlock left of the domain name as shown below and change the notification setting to Block.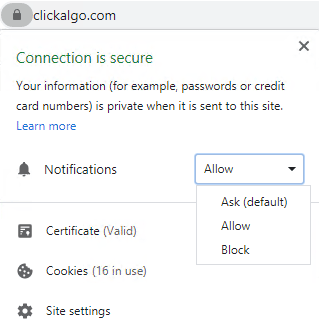 After you change any of the notifications settings above you will also see the message below, you will need to apply to refresh the page for it to take effect.

How to Subscribe Again
All you need to do is either click on the notification icon again to subscribe or change the notification value in option 2. to Allow.