CoinCorner is fast becoming the UK's leading British-based Bitcoin exchange, trusted with over 350,000+ users, you can buy Bitcoin in less than 10 minutes and for as little as £10. They are an award-winning exchange that holds Designated Business status with the IOMFSA and is trusted by 200,000+ people globally.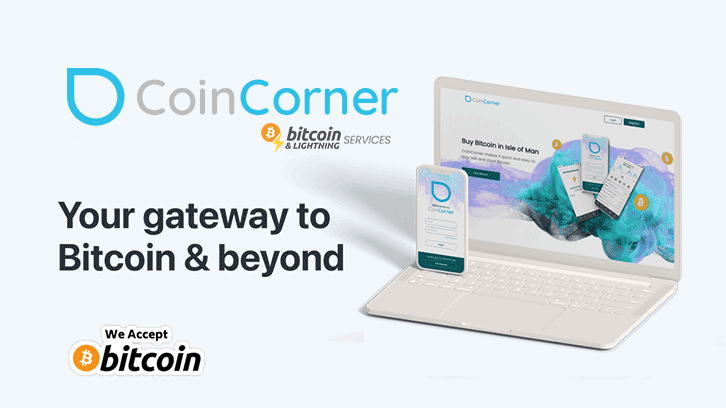 Who is CoinCorner?
CoinCorner started out n 2014 and has grown to be a trusted company name with a friendly and enthusiastic team located in the Isle of Man, they have made buying and selling Bitcoin in the UK as easy as possible.
What is Bitcoin?
Bitcoin is a decentralized digital currency, also known as a cryptocurrency. It was created in 2009 by an anonymous individual or group using the pseudonym Satoshi Nakamoto. Bitcoin is based on a peer-to-peer network, meaning that transactions can be made directly between users without the need for a central authority, such as a bank or government.
Bitcoin transactions are recorded on a public ledger called the blockchain, which is maintained by a network of computers around the world. This makes it extremely difficult to manipulate or counterfeit Bitcoin transactions and provides a high level of security and transparency.
One of the key features of Bitcoin is its limited supply. Only 21 million bitcoins will ever be created, and this limit is programmed into the Bitcoin software. This means that Bitcoin is a deflationary currency, and its value can increase over time as more people adopt it and demand increases.
Bitcoin can be used to make purchases from merchants who accept it as payment, or it can be traded on cryptocurrency exchanges for other currencies or assets. However, its value can be highly volatile, and its use as a currency is still somewhat limited compared to traditional forms of payment.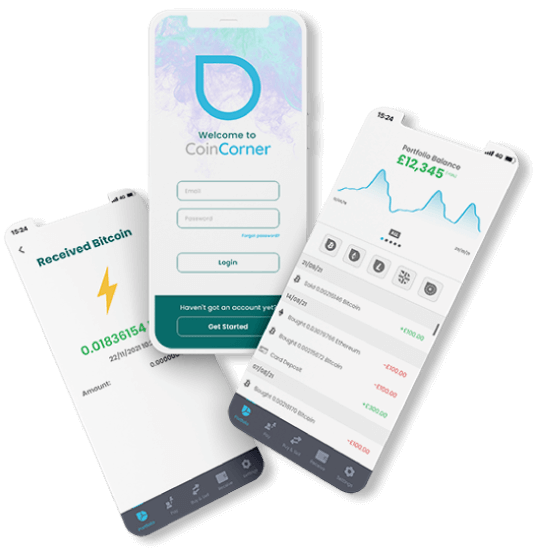 Is CoinCorner Regulated?
CoinCorner is one of the leading cryptocurrency exchanges that is regulated and supports fiat currencies such as the Euro and British Pound, as well as a limited selection of digital coins. The platform is designed to be user-friendly and straightforward, making it accessible to new users. CoinCorner's fees are reasonable, and its built-in wallet is highly beneficial for users. Additionally, it enables easy peer-to-peer crypto payments and offers a Visa card that enables users to spend their crypto anywhere that Visa is accepted.
Security & Privacy
Like many crypto exchanges, the CoinCorner website has the best industry-related security measures; a few of them include:-
All the services of CoinCorner have to go through SSL technology for added security.
More than 95% of the client's funds are stored in offline cold storage, safer from thefts and hacks.
CoinCorner provides two-factor authentication for additional security for all its customers.
Buy Bitcoin
You can buy Bitcoin today for as little as £10, it only takes 10 minutes and you can use it as an investment and watch it grow or pay for goods. With a growing number of businesses now accepting Bitcoin as a payment method, many people are using it to pay for everyday goods and services.

Buy ClickAlgo Products Using Bitcoin
We currently use CoinCorner to allow our customers to purchase cTrader cBots and indicators using Bitcoin during checkout, this allows traders more flexibility on how they wish to pay. View our trading software.