Copy trading is the technique of copying another trader's positions, copy trading is popular among forex traders and is widely used within popular third-party platforms like cTrader. We are going to show you all the available copy trade software applications available for cTrader both paid and free. Nearly all of them allow cTrader to MT4 and MT4 to cTrader copying of your trades.
What Is Copy Trading?
The copy trading software allows traders to automatically or manually copy another trader's positions when they are opened or closed, using either cTrader or MT4. The definition of copy trading is linked to mirror trading, but the difference with copy trading is that traders are copying trades instead of actually replicating top strategies.
Duplikium Trade Copier (
Subscription

)

This company offers a cloud-based Trade Copying Platform designed for High-Frequency Trading to manage multiple accounts and supports all MT4, MT5 & cTrader without the need for VPS running 24/7 and software installation. They are probably one of the best companies to purchase software for your trade copying.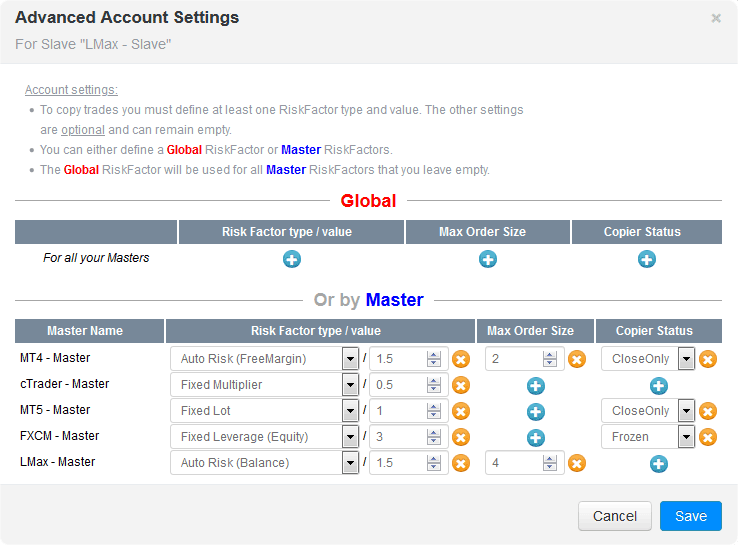 Pros
9 years of development and growth
Cloud-based setup, no VPS & software required
Copy, update and delete all orders types as Market, Pending, Stop Loss and Take Profit
Ultra-low internal latency of 1-3ms, select the Trade Copier server location to optimize the latency
Nice user interface
Cons
Paid subscription plan for additional orders per day and features
The free plan has limited orders per day and limited features
---
cMAM Trade Copier (
Free

)

Submit Forex trades with many different cTrader accounts with the same exact trades by simultaneously trading multiple accounts. Copying from cTrader to MetaTrader 4/5 and MetaTrader 4/5 to cTrader. The software is free to use, but you will still need to pay for a VPS server to host the application that will run 24/7

Pros
Completely Free with developer support via a telegram group

Connect an unlimited number of trading accounts from multiple brokers and cTrader profiles

Executing same trading operations at the same time on multiple trading accounts

Easily manage multiple cTrader accounts from different brokers
Copying from cTrader to MetaTrader 4/5 and MetaTrader 4/5 to cTrader

Advanced options for the closing of positions and pending orders

Powerful and high-speed mirroring engine

Copying one account orders to multiple accounts

Cross broker mirroring

Copying symbol orders to x number of other different symbols (ex: GBPUSD -> EURUSD)

Multiplying master account orders volume and then copying to slave accounts
Cons
User interface not so appealing
No code-signed install file
Virtual Private Server (VPS) required
Open a Demo cTrader Account
If you are planning on starting out by using a demo account so you can practice your trading with zero risk and no costs then have a read of our article below that will help you download the cTrader platform.
Best cTrader Brokers
If you are looking for a suitable broker to trade using the cTrader platform then first take a look at our best broker list.
Best cTrader Indicators
There are many indicators available for cTrader, download the best trading tools from the link below, most of them are free.