Our commitment is to assist retail investors and traders in adjusting to the evolving conditions of financial markets and integrating novel technologies into their research and risk management procedures.

If You Think It, Our Programmer Can Build It
Tailor-made trading solutions designed for the everyday investor and trader.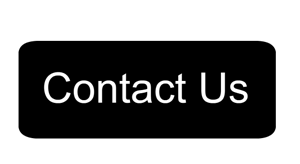 Why Choose Us?
We are fast, efficient and always available to answer your questions and our real-online reviews and refund policy gives you peace of mind knowing you are in safe hands. you can call us directly or email us for a quick response.
Fast Communication

At ClickAlgo we are a professional full-time team who understands that customer service is a top priority, during the development process the customer will get a rapid response to any questions they may have, also, we always provide a delivery date for all projects that are 99% delivered on time.

Common Questions

Most of the common questions you may ask us about our development service can be found below.

Quality Assurance

We always ensure that our task is handed over within the given time. Our main priority is customer gratification.
Were you aware that algorithms account for a minimum of 80% of trading volume on Wall Street? These algorithms not only facilitate trade execution but also aid investors in making informed decisions regarding which trades to pursue.
Custom Trading Calculators
We can help you build on-screen custom user interfaces to automatically calculate any market data to help you with quick decisions with opening, closing or managing a trade.
Automated Trading Strategies
If you have a manual trading strategy or an idea for a strategy that can be automated then we can help you, 80% of our work involves building algorithmic trading systems for our customers, and we can help you with the following:
Full strategy automation.
Risk management for open trades.
Semi-Automatic trade execution.
Strategy testing.
Bespoke Custom Indicators
We can help you create any type of custom indicator that attaches to a chart, these are usually technical indicators not found for the cTrader platform but used successfully on other platforms like TradingView or MetaTrader.
Indicator Conversions
If you have found an indicator on another trading platform and want to convert it for cTrader then you will need to provide a document that explains exactly what features the indicator will have and how it will work together with the indicator source code a minimum.
How to Pay
After we have discussed your project and you have sent your project description to us, we will quote you a fixed price and delivery date for the 1st version, if you agree on the price we will send you a payment link.
Any major debit or credit card.
PayPal.
Bank Transfer (UK Only).
Bitcoin (Crypto).
Reward Points
You can also accumulate reward points when you pay for the custom development service, 1 point is equivalent to a virtual £1 to spend on the ClickAlgo web store, we provide 1 point for every £10 spent, so a quote of £200 gives you a virtual discount of £20 to buy a product from our website.
Send Your Project Details
If you are requesting cBot development work, we prefer a word document if possible.
If the contact form above does not show you can contact our team