cTrader has very good charting for manual trading and is the perfect choice for those who are starting out with mechanical trading and would like a soft introduction to what can be a very complex subject. If you are new to algorithmic development, this platform is for you. cTrader has a dedicated platform for programming which allows you to create, test and run your strategies in a risk-free environment.

If You Think It, Our Programmer Can Build It
The possibilities are endless using the cTrader trading platform which utilizes the modern programming language Microsoft C#.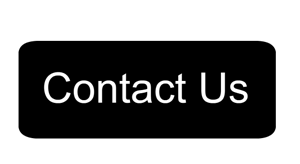 Why Choose Us?
We are fast, efficient and always available to answer your questions and our real-online reviews and refund policy gives you peace of mind knowing you are in safe hands. you can call us directly, or send an email message for a quick response.
Fast Communication

At ClickAlgo we are a professional full-time team who understands that customer service is a top priority, during the development process the customer will get a rapid response to any questions they may have, also, we always provide a delivery date for all projects that are 99% delivered on time.

Common Questions

Most of the common questions you may ask us about our development service can be found below.

Quality Assurance

We always ensure that our task is handed over within the given time. Our main priority is customer gratification.
Indicator Conversions
If you have found an indicator on another trading platform and want to convert it for cTrader then you will need to provide a document that explains exactly what features the indicator will have and how it will work together with the indicator source code as a minimum.
Converting MT4 Indicators
If you have some MT4 indicators that you need to convert to cTrader then we can help, if you do not have any documentation you can still send us the indicator with the source code and we will see if it can be converted, but first see if you can convert it yourself using the free online tool below. If the tool cannot convert your indicator then we are here to help you.
How to Pay
After we have discussed your project and you have sent your project description to us, we will quote you a fixed price and delivery date for the 1st version, if you agree on the price we will send you an invoice where you can choose to pay by:
Any major debit or credit card.
PayPal.
Bank Transfer (UK Only).
Bitcoin (Crypto).
Reward Points
You can also accumulate reward points when you pay for the custom development service, 1 point is equivalent to a virtual £1 to spend on the ClickAlgo web store, we provide 1 point for every £10 spent, so a quote of £200 gives you a virtual discount of £20 to buy a product from our website.
Send Your Project Details
If you are requesting cBot development work, we prefer a word document if possible.
If the contact form above does not show you can contact our team