Find out more about our reviews and why your feedback is so important to us.

How to Support Us & Review Our Products & Services
Our online reviews help shape our business by giving customers and ourselves an insight as to how well we are helping people. We see the reviews as valuable feedback so we can improve our products and customer service, this will allow everybody to be successful in this business.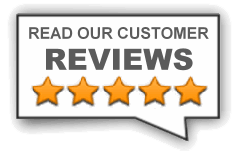 You can read some of the testimonials on SafeBuy & Trustpilot
Read Our SafeBuy Reviews
SafeBuy checks all consumer reviews, site links, data privacy and legal conformance to provide a Universal Rating of ClickAlgo.
Read Our Trustpilot Review
Our Trustpilot reviews are unbiased and posted by real customers who have used our products and services.
Read Our Google Reviews
We all know Google, we have a verified Google business account with some customer reviews.
Read Our Facebook Reviews
On occasions, customers leave a Facebook review.
We are only human and mistakes will happen at some point, if you are unhappy about anything please see our complaints page.
Happy trading,