Our goal at ClickAlgo is to help our customers become financially independent through trading the markets by providing the right tools and education for both beginners and experienced traders, we specialise with the cTrader trading platform due to a modern and clean approach to day trading.
"9000+ customers | 20,000+ downloads"
How we started
We started out as cAlgo4U back in 2015 and rebranded in 2016 to Clickalgo, the reason we selected the cTrader trading platform after researching all the other trading platforms including Metatrader, it is important to understand that we chose cTrader because we saw that it will eventually have a big market share of retail traders surpassing MT4.
What we provide
Our services include an online marketplace where you can download both free and paid indicators and automated trading systems, all of our paid products offer a 14-day free trial as well as a 14-day refund option for that extra peace of mind when shopping. Also, as part of our offerings, we provide a custom bespoke development service to help our customers convert their manual trading strategy into an automated system.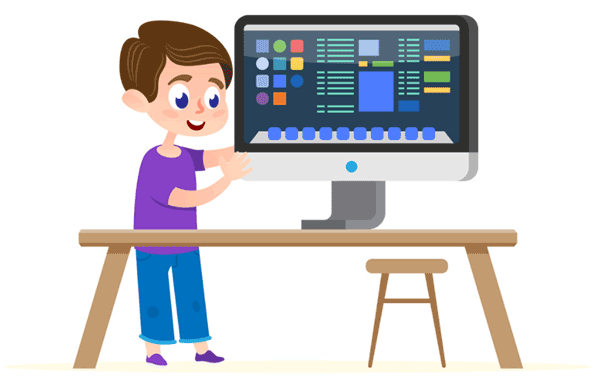 Our education & training
We also provide online education with trading articles and video tutorials via YouTube, our channel covers how to get started using cTrader, we will also be offering group algorithmic programming courses via our new coding curriculum in late 2021.
Why join our community
Our products are community-driven, which means that when a customer purchases a product, they can post a suggestion on how to improve it and if the suggestion is accepted we update the product and all customers who purchased it will get the update for free. We also provide a community chat group for instant support and to talk with other cTrader users for help.
In the press
We are now starting to be mentioned in the press as a growing startup.
Why trust us
Our objective at ClickAlgo is to provide trust & transparency to our customers.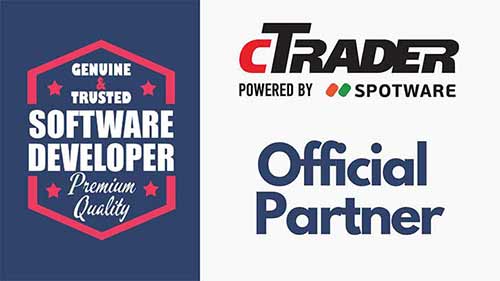 Who works at ClickAlgo?
Our team is small, but growing as the business grows, all our team members have industry experience in their field and most are a degree or master degree educated, we are also transparent in showing our real LinkedIn profiles on the meet the team page.
Our mission statement
Our mission in the next 5-years is to bring awareness to the financial markets to help retail traders through the minefield of learning how to become financially independent in a very difficult market of trading Forex and other instruments. We hope to achieve this with education and providing our customers with the right tools to help them realise their potential to trade effectively.
Our social media channels
We offer various social media channels to inform our customers and potential customers of the latest Forex news.