Customer satisfaction is very important to us as we want to grow to be a successful company.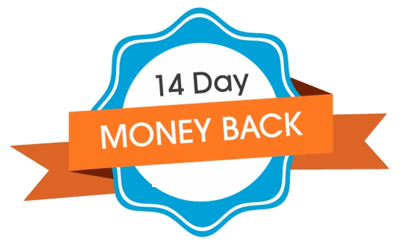 OUR REFUND POLICY IS ONLY AVAILABLE FOR PRODUCTS WITH DIGITAL LICENSE REGISTRATION.
More than 90% of our products currently use the digital licensing system and are eligible for the 14-day refund option.
14-Day Refunds
Uses Remote Licensing System - 2 Machine Installations Only
All the digital products from our web store where the customer needs to request a license key for registration have a 14-day refund policy, this means that if you purchase a product and you are unhappy with it, as long as it is within 14-days of the purchase date and a trial copy has not been previously downloaded or the product has been returned and re-purchased.
All refunds are void if a 14-day trial copy of the product has been used prior to downloading the paid version.
How to Request a Refund?
If you wish to request a refund all you need to do is log into your account at ClickAlgo.com and go to your orders, find the order you wish to return and click on the "Return request" link.
Non-Refundable Products
No Licensing - Multiple Machine Installations
We do not offer refunds on digital products that do not use digital license registration, we recommend that you download a 14-day trial version first to see if the product is suitable. Exchanges are also not allowed.
Refund Fees
Digital downloads are given their own unique category under the Consumer Contracts Regulations and are therefore not services or goods.
The transactional fee charged by our payment provider to process the payment will not be returned, this is the fee the payment provider is charged by the banks to process the payment. There is also a 5% administration fee with a maximum of £5.00 from the total price of the purchase that we charge to process the refund, this fee is waived if the product is faulty.
We recommend that you download a 14-day trial version first so you do not incur any refund fees.
Product Exchange Requests
You may exchange any product that has a 14-Day Guaranteed Refund within the first 7-days of payment, after this period product exchanges are no longer allowed, the price difference between the two products must be either paid by the customer or refunded by us. Fees will be applied to any refund where we reimburse the customer based on the price difference.
You will not be able to request an exchange for a 14-Day Limited Refund product.
You will not be able to change a product where a customer has previously downloaded and registered a 14-day trial copy.
Product exchanges can only be used once for the original product purchased.
The refund period is carried forward to the new product. Example: if the exchange was requested 7-days after purchase, the exchanged product will only have a 7-day refund period.
Exchange Fees
There will be a fee for exchanging goods only if we need to refund the difference, this will be calculated as a % of the processing fee and our 5% admin fee to a maximum of £5.00, this is taken from the refunded amount.
14-Day Trial Versions Available
All our products also have a 14-day try-before-you-buy version available, please download the trial version first before making any purchase.
Refunds That Are Void
The 14-day guaranteed refund period is not available for products that have been returned by the customer and again purchased at a later date.
The 14-day guaranteed refund period is not available for customers who have previously downloaded and registered a 14-day trial copy.
Any product that does not use a digital licensing system and state non-refundable on the product page.
How Long Do Refunds Take?
We usually action a refund the same day that we receive instructions from you to cancel the order. If you paid via PayPal then PayPal will credit your account immediately. If you paid with your credit or debit card then it can take 5-10 business days to reach your account.
What Happens To The Product After A Refund?
On the same day that we action your refund the downloaded digital product will be deactivated and you will no longer be able to use it, we use a remote activation licensing system to manage all our products and your product will simply stop working on all your PC and VPS machines. Also, your product will be removed from your account on the website and a note is placed recording the refund request.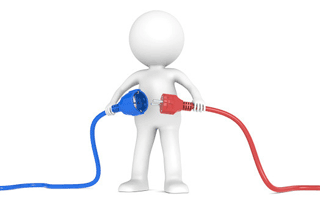 If you have any questions regarding how our refunds work please contact us.