Discover all the best tools & resources for the cTrader platform, from copy trading software to financial market data analysis for part-time traders.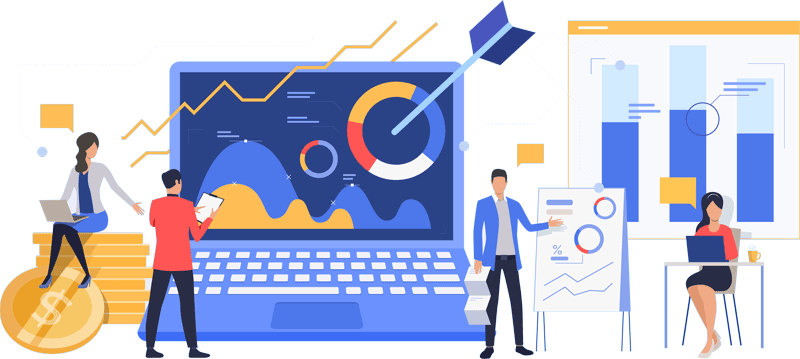 Designed by Freepik
Trade Copying Software
The copy trading software enables traders to copy another trader's trades automatically or manually as they are opened or closed, utilizing cTrader or MT4. Although linked to mirror trading, copy trading is defined as copying trades instead of fully replicating top strategies.
MT4 Indicator Conversion Tool
The MT4 to cTrader Indicator Conversion Tool will convert 75% of existing MT4 indicators to Microsoft C# code so that it will work with cTrader Desktop, this tool will not convert EA's or MT5 indicators.
* Over 1700 MT4 Open Source indicators ready to download and convert.
Real-Time Audio News Alerts
Newsquawk offers immediate audio updates on market-impacting news as it occurs. Their analysts diligently monitor and sift through hundreds of sources so that you don't have to.
Play a sample real-time audio news update
cTrader Disconnection Monitor
If there is an internet disconnection while you trade using cTrader Desktop or Web, you could be at risk f a financial loss, especially if you are using bespoke risk-management software. Your home or office connection to the internet must be solid when you are dealing with the financial markets. This free Google Chrome extension to monitor internet drop-outs and trade safely.
Free Market Analysis for Part-Time Investors
WallStreetZen has an approach that combines user-friendly data visualizations with automated stock analysis, enabling you to comprehend a stock's fundamentals in mere minutes. Comprehensive stock market analysis tailored for the diligent part-time investor.
Trade Size Calculator
Calculate the size of the position in units and lots to accurately manage your risk. It works with all major currency pairs.
Risk of Ruin Calculator
The cTrader Risk of Ruin (ROR) Calculator is an advanced tool to evaluate your probability of loss when trading manually or by using an automated trading system, it will calculate the probability to hit a specific drawdown or ruin.
Get Your Telegram Chat ID
We have made it easy with our online Telegram form to get your ChatId so that you can send automated messages to your account using cTrader.
How I Passed the FTMO Challenge
This is a good read about one of our customers who passed the FTMO Challenge to be funded and on the 7th of February 2023, they managed to achieve the number 1 status in the challenge.
cTrader Community Support
One of the quickest methods to get a reply to any questions you may have about using the cTrader platform is to post on Spotware's Official Telegram Group. The next biggest cTrader Telegram group is cTrader cBots, Indicators & Coding group, here you can chat about 3rd party cTrader tools and request help coding.
ClickAlgo Community Support
You can also find support by using the cTrader Desktop platform and our cBots and Indicators downloaded from our website on the ClickAlgo Support Forum.
Official cTrader Help Center
The cTrader help centre will assist all traders with learning how to get started trading using cTrader Desktop, Web, Mobile, Copy and Automate, it covers everything from trading and charting to automated trading.
Help Coding Your cBots
If you are looking for a cTrader developer to build your automated trading robots or custom indicators contact the development team.