Everybody starts as a beginner, you need to understand the basics before you can move forward, time and effort will reward you with the skills you require. Do you have many ideas that you want to automate with an Algorithmic Strategy or pull data from the internet, but you do not have the funds to pay developers? We offer Free training courses with hands-on video tutorials to help you learn.
An algorithmic system will automate processes that previously needed to be followed by manual input of humans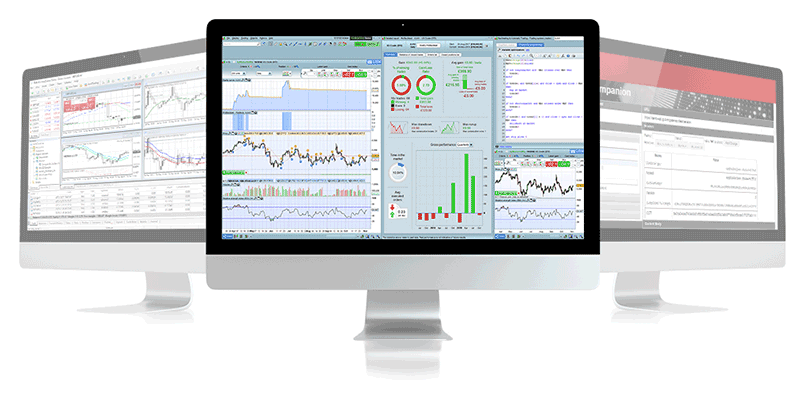 Why is Algorithmic Trading Popular?
Over the past few years, Algorithmic trading has become extremely popular amongst both retail and institutional traders, the reasons for this are the big advantages it brings over manual trading in the form of speed, accuracy and automating tasks for the trader to allow them to trade more effectively. Automation of a trade signal will allow the trader to never miss an opportunity as well as manage their risk.
The Benefits of Our Courses
For a start these courses are Free, so you have nothing to lose, the course content is run by ClickAlgo who is an authority building automated trading robots and technical indicators for the cTrader trading platform. At the end of each course, you should be able to start designing and building your own technical indicators and automated trading systems.
Your Course Tutor
Your course tutor has a Bachelor of Science degree (BSc) together with over 15 years of commercial experience writing software for major companies as well as over 7 years working on the cTrader trading platform building trading tools for the retail market, our development team have delivered over 1100 custom projects to our customers.
Course Requirements (
Study First

)

We have listed below all the requirements that you will first need in order to follow our online courses, you will also need a PC with Windows 7, 10 or 11 installed, and you will also need a clear understanding of the English language.
Beginner Level
Our beginner-level courses are designed for traders who have little or no knowledge of the cTrader trading platform and with no programming experience. We will start with the basics to help you learn slowly and we also provide a free forum support group to help you with your learning.
Project #1
Sending Telegram Message Alerts from an Indicator.
Date recorded: July 2022, Video instruction tutorials
The first course you can start learning will teach you how to use any cTrader indicator and code your own trade signal alerts to send an instant Telegram message to your mobile phone, PC or Telegram group.
Intermediate Level
Coming soon.
Advanced Level
Coming soon.
cTrader Manual Trading Tutorials
Do you need some additional help with learning how to use the cTrader trading platform?
cTrader Automated Trading Tutorials
Do you need some additional help with learning how to use the cTrader trading platform?
Useful Links

We are not asking for money, all we ask is that you leave a nice review on Trustpilot if you feel our course helped you learn about Algorithmic trading. Please remember that we are not paid to create all the videos and course material that will directly benefit you as a trader.
Thank You :-)