We provide solutions for the cTrader trading platform
We are a Transparent Financial Technology Community-Driven Company based in the UK proving solutions for the cTrader platform.
Paul Hayes

Head of Sales & Marketing (Founder)

Paul has been working in the software industry both employed and as a contractor for over 15 years for major companies using a variety of technical languages, this together with a background in sales and hands-on full-time trading allowed ClickAlgo to be born.

LinkedIn profile | Visit Company LinkedIn profile or email him at sales@clickalgo.com

Patrick Leonard

Fintech Consultant - Algorithmic Trading Specialist

Patrick is currently on a career break and we are lucky to have him on board as a consultant to help steer our ship in the right direction. He has extensive knowledge about both technology and financial services while working for major corporations in Hong Kong.

Grant Willavise

Senior Technical Advisor - Founder & Principal Consultant at GW Consultancy

Over 20 years of technical development experience, 10 of which as an independent IT consultant primarily focused on the development and support of desktop, web and mobile applications. Grant focuses on building our professional trading tools.

Visit Grant's LinkedIn profile or email him at grant@clickalgo.com

Donald Davis

Senior Software Developer

Donald has many years experience both trading and programming, he is one of our key software engineers who help our customers create their automated trading systems (cBots) and custom indicators. He has been using the cTrader platform for many years and is considered an expert.

Dan Irani

Senior Software Developer

Dan is the newest member of our team with 30 years of professional programming experience and has been involved in investment banking IT and financial trading the whole of that time. He has been developing for the cTrader trading platform for some time now and is a great addition to our team.

Wolfgang Ryser

System Administrator - Network Security

Wolfgang is an experienced system administrator and his role with ClickAlgo is to help us manage our server and database farms. Wolfgang is based in Basel, Switzerland and he provides remote support to all our infrastructure that is hosted on the cloud and helps us with internet security.

Sophia Williams

Product Support

Sophia handles product support & licensing issues for all of our trading products, she will be your point of contact should you need help with any of the trading tools that we offer. She also has a good technical understanding of automated trading systems and will be able to respond to your queries quickly.
ClickAlgo.com was launched in 2015 as a business to provide the right tools for retail traders to be consistent in a very difficult market. Our team consists of commercially experienced software engineers, technical analysts, product support personnel and a Fintech Consultant.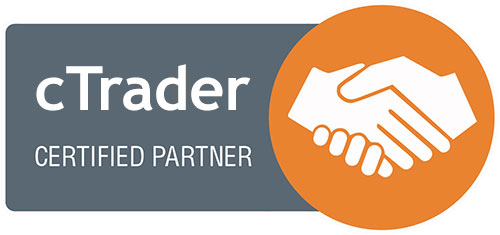 Our Partners
We have partnered with the core industry to provide our services to traders that use the cTrader trading platform.
Our Transparency
We are a transparent company which means we build trust for our customers through openness and information that is available on the internet.
Our Social Media Pages
Click on any icon below to see our social media pages.
How to Contact Us
You can contact us by Email, Skype or Telephone