In only a few short years, the currency/foreign exchange (FX) market has grown significantly. With institutions and individuals driving daily average volume past the $3 trillion marks, there are many profitable opportunities available in this arena--but only if you understand how to operate within it.
BEST cTRADER TRADING BOOKS
All of the books listed here can be found by simply Googling them.
Are You Looking For Free Forex Trading eBooks?
Day Trading the Currency Market
Technical and Fundamental Strategies to Profit from Market Moves
Discover a variety of technical and fundamental profit-making strategies for trading the currency market with the Second Edition of Day Trading and Swing Trading the Currency Market. In this book, Kathy Lien–Director of Currency Research for one of the most popular Forex providers in the world–describes everything from time-tested technical and fundamental strategies you can use to compete with bank traders to a host of more fundamentally-oriented strategies involving Intermarket relationships, interest rate differentials, option volatility, news events, and central bank intervention.
Kathy Lien--Director of Currency Research for one of the most popular Forex providers in the world--has created "Day Trading and Swing Trading the Currency Market, Third Edition." Written for both the experienced and aspiring trader, this updated guide outlines the essential elements of the FX market and reveals the latest trends, data, and strategies that all traders, particularly day and swing traders, need to be aware of in order to excel in this fast-moving field.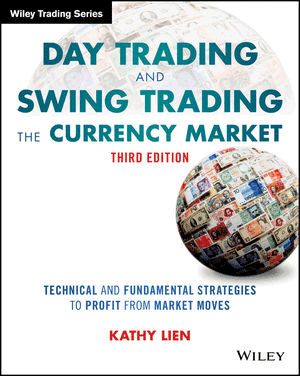 Hardback, Audio Book, Paperback, Kindle | 304 pages
160.02 x 231.14 x 30.48mm | 476.27g
About Kathy Lien
Kathy Lien is the Director of Currency Research at Global Forex Trading, Division of Global Futures & Forex, Ltd. She is responsible for providing research and analysis, including technical and fundamental research reports, market commentaries, and trading strategies. Prior to joining GFT, Lien was the chief strategist of DailyFX.com and an associate at JPMorgan Chase, where she worked in cross-market and foreign exchange trading. She has vast experience in the interbank market using both technical and fundamental analysis to trade FX spots and options. She also has experience trading a number of products outside of FX, including interest rate derivatives, bonds, equities, and futures. Lien has written for Active Trader, Futures, and SFO magazines and is frequently quoted on CNBC, Bloomberg, Fox Business, and Reuters. She is also the author of the first edition of Day Trading the Currency Market as well as Millionaire Traders, both of which are published by Wiley.
---
Japanese Candlestick Charting Techniques
A Contemporary Guide to the Ancient Investment Techniques of the Far East
A very clear description of the basic candlestick patterns. Many of the patterns rely on gaps between closing and opening prices. This type of trading applies to equities and to other markets that have pretty clear opening and closing times -- like the Japanese Rice market where this charting technique originated. The Forex market, for all practical purposes, is free of such gaps. This difference means that many candlestick patterns have only limited application to the forex markets. Thus, while there may be quite a bit to learn about candlesticks in a market filled with gaps, the material reduces to a manageable amount when you exclude any of the patterns that require a gap of some sort.
Quote from the first edition of "Japanese Candlestick Charting Techniques": "It's hard to be too effusive about the quality of Nison's work. This is clearly one of the best investment books ever written."Bruce Babcock, Jr., Editor-in-Chief, "Commodity Traders Consumers Report"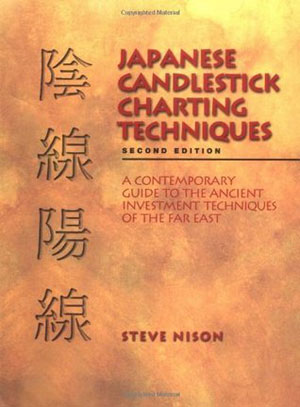 Hardback, Kindle Edition | 300 pages
220.98 x 299.72 x 27.94mm | 1,133.98g
About Steve Nison
Steve Nison is the foremost leader in the art of using candlestick charting as an analysis tool for studying market trends and making investment decisions. He owns and runs Nison Research International, a firm that provides technical advisory and on-site seminar services to major financial firms. He is a highly sought-after speaker who has presented his techniques to thousands, including members of the World Bank and the Federal Reserve.
---
Forex For Beginners
The book explains everything, from the pure mechanics to the trading methodology that the author advocates, and which they have used in all their own trading and investing strategies for over 17 years. Forex For Beginners is also dedicated to all those traders who have asked to write such an introduction, based on my knowledge and my methodology.
Forex For Beginners is the prequel to my first two books, A Three-Dimensional Approach to Forex Trading, and A Complete Guide to Volume Price Analysis. It is your primer to the world of forex. It has been written to lay the foundations and provide the framework for getting started in the world of forex, in what I believe is the correct way. My other books then build on what you will learn here, to further develop your trading skills and knowledge.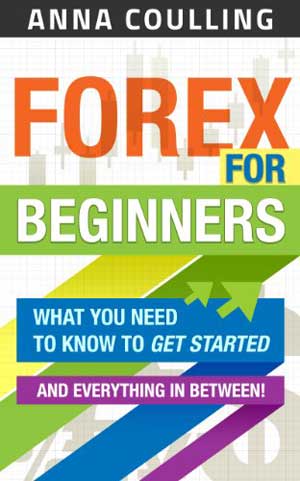 Paperback, Kindle Edition: 242 pages
Product Dimensions: 8.5 x 0.6 x 11 inches
About Anna Coulling
Hi - my journey into the financial markets was prompted by a desire to make sense of the jargon-filled replies I usually received when asking any financial adviser, the simplest of questions. Clearly, they believed as a mere woman, I was incapable of understanding the complexities of the markets. This prompted my desire to learn, and since then I have been involved in every aspect of trading and investing for over seventeen years. Now, at last, I have the luxury of time, to devote the next phase of my life to writing a series of books with one aim. To explain complex subjects and concepts surrounding the financial markets, in a clear and simple way. I actually began my professional life, as an English teacher.
Kind regards Anna
---
How to Day Trade for a Living
A Beginner's Guide to Trading Tools and Tactics, Money Management, Discipline and Trading Psychology
Very few careers can offer you the freedom, flexibility and income that day trading does. As a day trader, you can live and work anywhere in the world. You can decide when to work and when not to work. You only answer to yourself. That is the life of a successful day trader. Many people aspire to it, but very few succeed.
~ notes from the author ~
Day trading is not gambling. It is not a hobby. You must approach day trading very, very seriously. As such, I wake up early, go for a run, take a shower, get dressed, eat breakfast, and fire up my trading station before the markets open in New York. I am awake. I am alert. I am motivated when I sit down and start working on the list of stocks I will watch that day. This morning routine has tremendously helped my mental preparation for coming into the market. Whatever your routine is, starting the morning in a similar fashion will pay invaluable dividends. Rolling out of bed and throwing water on your face 15 minutes before the opening bell just does not give you sufficient time to be prepared for the market's opening.
It helps both beginners to advanced trades and teaches some of the most important day trading strategies like:
ABCD Pattern Trading
Bull Flag Momentum Trading
Top Reversal Trading
Bottom Reversal Trading
Moving Average Trend Trading
VWAP Trading
Support and Resistance Trading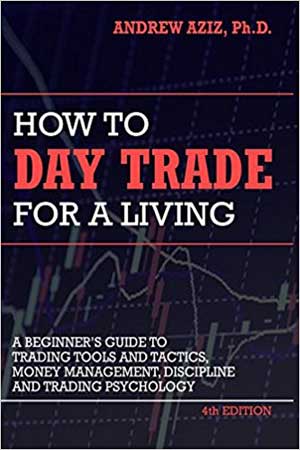 Paperback: 254 pages, Audio Book, Hard Cover
Product Dimensions: 6 x 0.6 x 9 inches
Andrew Aziz, PhD
An engineer by training, a trader by profession, a teacher by heart
About Andrew Azi
Less than one year before it hosted the 2010 Winter Olympics and Paralympics, Andrew Aziz moved to Vancouver, Canada, rolled up his sleeves, worked hard, earned a PhD in Chemical Engineering from the University of British Columbia, and went to work as a research scientist. Like so many others, as the economy faltered, Andrew heard those dreaded words, "you're no longer needed". Now what?

With the same drive and determination that led to his success at university and in industry, Andrew started studying the stock market. How can someone sitting at home, in front of their computer, beat Wall Street at its own game?

In How to Day Trade for a Living, Andrew shares how you too can take control over your life and have success in day trading on the stock market. You need the right tools and you need to be motivated, to work hard, and to persevere, but, if you do, you too can be a successful day trader.
---
Trading in the Zone
Master the Market with Confidence, Discipline and a Winning Attitude
Douglas explains to the trader just what type of mental mindset is needed to be a winner in the markets ~ and guides the reader along a path of self-discovery leading them to higher and sustained trading results. Trading in the Zone introduces a whole new mental dimension to getting an edge on the market. Use it to leverage the power of the "zone" for unprecedented profit. This book uncovers the underlying reasons for the lack of consistency and helps traders overcome the ingrained mental habits that cost them money. He takes on the myths of the market and exposes them one by one teaching traders to look beyond random outcomes, to understand the true realities of risk, and to be comfortable with the "probabilities" of market movement that governs all market speculation.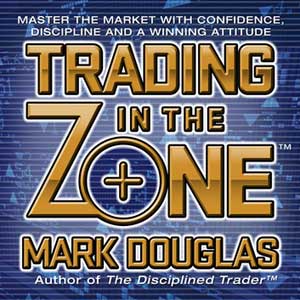 Hardcover: 240 pages, Kindle Edition, Audio Book
Product Dimensions: 6.2 x 0.9 x 9.2 inches
About Mark Douglas
Mark Douglas' first book, "The Disciplined Trader™" was published in 1990 and is considered an industry classic, and along with "Trading in the Zone™" published in 2000, his books are considered the first books to introduce the investment industry to the concept of trading psychology ~ years before anyone even heard of that concept, much less providing coaching in this - now popular - way of approaching trading.
Mark began coaching traders in 1982 and continued to develop seminar and training programs on trading psychology for the investment industry, as well as for individual traders for decades. He had been a frequent speaker at seminars across the world, as well as in the U.S., teaching traders how to become consistently successful. Mark has received several awards for both of his books and work, including the prestigious "Bull/Bear Award" in 2006, 2008 and 2011, and again in 2015.
---
Encyclopedia of Chart Patterns
In this revised and expanded second edition of the bestselling Encyclopedia of Chart Patterns, Thomas Bulkowski updates the classic with new performance statistics for both bull and bear markets and 23 new patterns, including a second section devoted to ten event patterns. Bulkowski tells you how to trade the significant events -- such as quarterly earnings announcements, retail sales, stock upgrades and downgrades -- that shape today's trading and uses statistics to back up his approach. This comprehensive new edition is a must-have reference if you're a technical investor or trader. Place your order today.
Results Snapshot—A statistical summary of pattern behaviour, including its performance rank, breakeven failure rate, and average rise or decline—all separated by breakout direction and market type (bull or bear)
Tour—A broad introduction to the pattern
Identification Guidelines— Characteristics to look for
Focus on Failures—What failed patterns look like, why they failed, and how to avoid them
Statistics—The numbers and what they tell you, separated into bull/bear markets and breakout direction, including average rise or decline, failure rates, volume shapes, a performance by size, and busted pattern performance
Trading Tactics—Strategies to increase profits and minimize the risk
Sample Trade—Puts it all together, showing the chart pattern in action, with hypothetical or actual trades using real data
For Best Performance—A table of selection tips to boost performance

"The complete reference to chart patterns available. It goes where no one has gone before. Bulkowski gives hard data on how good and bad the patterns are. A must-read for anyone that's ever looked at a chart and wondered what was happening."

-- Larry Williams, trader and author of Long-Term Secrets to Short-Term Trading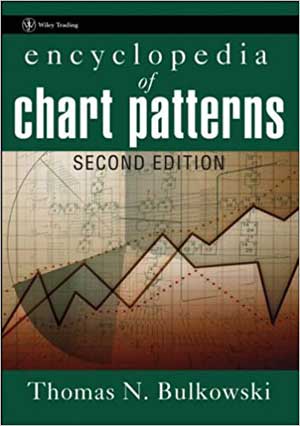 Hardcover: 1032 pages, Kindle Edition
Product Dimensions: 6.8 x 1.7 x 10 inches
"The book is called an 'Encyclopedia' for a reason. In roughly 1000 pages, it contains 53 chart patterns plus 9 more event patterns which will pretty much cover you for any chart you come across…. if you take technical trading seriously, it is a book that should be on your shelf."
About Thomas N. Bulkowski
Thomas N. Bulkowski is recognized by many as one of the world's leading authorities on chart patterns. He is a successful investor and trader with over thirty years of experience trading stocks.
---
Forex Trading Money Management System
Crush the Forex Market with Bigger Profits and Smaller Losses
Notes from the author: Don Guy
I developed this system over 12 years following a horrible trip to Las Vegas where I lost $2000 in one night playing Roulette with the Martingale system, which I thought was unbeatable. I spent the following 12 years reverse-engineering everything that went wrong that dreadful night and developed what I discovered into a simple and powerful Money Management system that makes it easy for anyone to CRUSH financial markets like a professional gambler!
This is NOT the Martingale system or any type of negative progression system that risks a lot to make a little. On the contrary, this system magnifies profits while simultaneously reducing draw-downs in most scenarios. This is clearly illustrated on the book cover. The profit in the top equity curve is 4 times larger than the one below it while the max draw-down is only about 1/3rd the size. This is a massive increase in profitability all from the same trade signals!
After developing this system, I returned to Las Vegas and gave it a real-world test and turned $20 into $500 in about 1 hour at the roulette table, and that was down from a high of $750. The $500 profit that I walked away with was locked in from the automatic profit-locking mechanism, like a gear that spins freely in one direction but quickly locks in the opposite direction. While this system is NOT for beating the game of roulette, I tested it on roulette for many years with great results but it works best in financial markets, where your statistics can be ENORMOUSLY better than any casino game.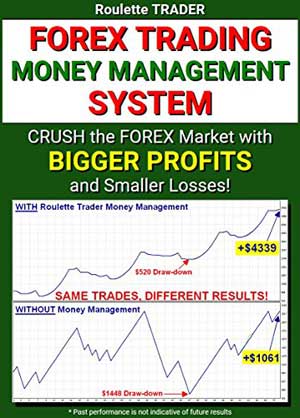 Paperback: 72 pages, Kindle Edition
Product Dimensions: 6 x 0.2 x 9 inches
---
Market Wizards, Updated: Interviews With Top Traders
The Investment Classic from Jack D. Schwager
What separates the world's top traders from the vast majority of unsuccessful investors? Jack Schwager sets out to answer this question in his interviews with superstar money-makers including Bruce Kovner, Richard Dennis, Paul Tudor Jones, Michel Steinhardt, Ed Seykota, Marty Schwartz, Tom Baldwin, and more in Market Wizards: Interviews with Top Traders, now in paperback and ebook. This classic interview-style investment text from a financial expert is a must-read for traders and professional financiers alike, as well as anyone interested in gaining insight into how the world of finance really works.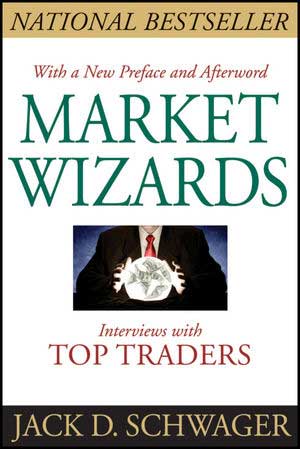 Paperback: 512 pages, Hard Cover, Kindle Edition, Audio Book, Audio CD
Product Dimensions: 5.9 x 1.4 x 8.9 inches
About Jack D. Schwager
Mr Schwager is a recognized industry expert in futures and hedge funds and the author of a number of widely acclaimed financial books. He is perhaps best known for his best-selling series of interviews with the greatest traders and hedge fund managers of the last three decades: Market Wizards (1989), The New Market Wizards (1992), Stock Market Wizards (2001), Hedge Fund Market Wizards (2012), and The Little Book of Market Wizards (2014). His other books include Market Sense and Nonsense (2012), a compendium of investment misconceptions, and the three-volume series, Schwager on Futures, consisting of Fundamental Analysis (1995), Technical Analysis (1996), and Managed Trading (1996). He is also the author of Getting Started in Technical Analysis (1999), part of John Wiley's popular Getting Started series. A revised edition of his first book, A Complete Guide to the Futures Markets, is scheduled for release in late 2016
---
Trade Your Way to Financial Freedom
This trading masterpiece has been fully updated to address all the concerns of today's market environment. With substantial new material, this second edition features Tharp's new 17-step trading model. Trade Your Way to Financial Freedom also addresses reward-to-risk multiples, as well as insightful new interviews with top traders and features updated examples and charts.
The author does great work explaining the full requirements of good trading, going well beyond the simple entry signals that many are typically so concerned with, and including how important it is to set personal/individual objectives that then help determine what sort of position-sizing strategies would fit an individual's needs best, and finally emphasizing the exit strategies which really make all the difference in performance/returns. few people will trade an "off-the-shelf" system in the manner intended if its characteristics don't fit their particular needs, and this book explains the "how-to's" of determining those needs for each of us.

I would also recommend his other books, Trading Beyond the Matrix and SuperTrader, which begin to delve far more into the psychological side of our "needs", since there are many ways to profit from the market but as the author says "we can only trade our beliefs about the market" so finding that personal fit is critical.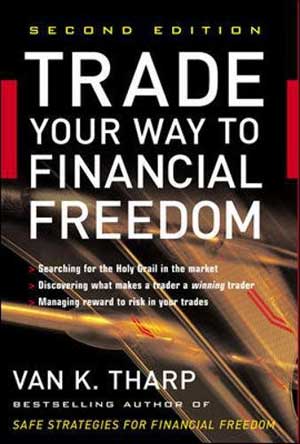 Hardcover: 482 pages, Kindle Edition
Product Dimensions: 6.4 x 1.5 x 9.3 inches
About Van K. Tharp (PhD)
In the unique arena of professional trading coaches and consultants, Van K. Tharp stands out as an international leader in the industry. Helping others become the best trader or investors they can be has been Tharp's mission since 1982. Dr Tharp offers unique learning strategies, and his techniques for producing great traders are some of the most effective in the field. Over the years, Tharp has helped people overcome problems with system development, trading psychology and success-related issues like self-sabotage. He is the founder and president of the Van Tharp Institute, dedicated to offering high-quality education products and services for traders and investors around the globe.