Unlock the potential of the formidable FREE cBot Algo Strategy Builder, a dynamic trading tool that empowers traders to craft, validate, and deploy tailor-made algorithmic trading strategies grounded in technical analysis and indicator-driven intelligence. With its intuitive interface and robust risk management features, this tool makes it a breeze for traders to effortlessly craft and rigorously backtest their strategies using historical market data.
Why not elevate your trading experience today?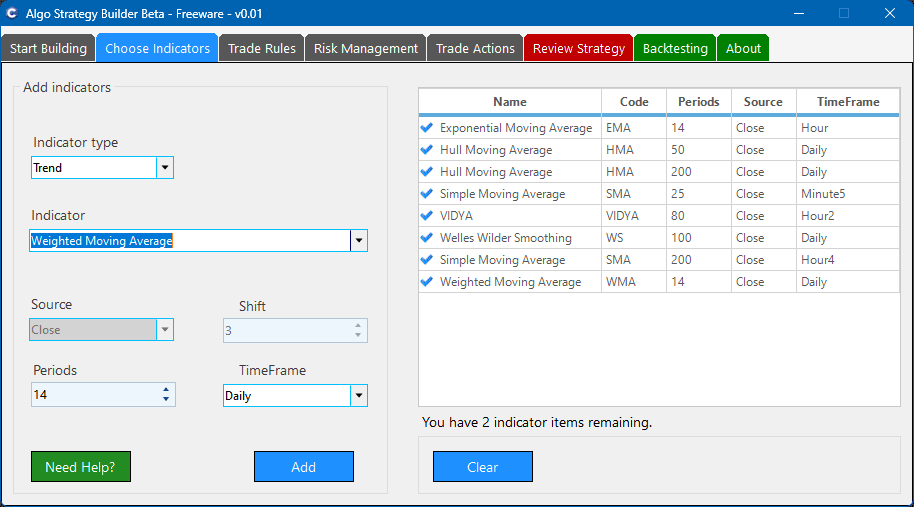 Create hundreds of cTrader Algorithmic Trading Strategies with no coding experience, this free beta version provides a combination of all the moving averages.