What makes our company unique in this industry is that we listen to feedback from our customers to improve our products with new features and bug fixes with regular updates. Traders that use our products, identify improvements to make them even better, we then gather these suggestions and the best ones are implemented in the next product update.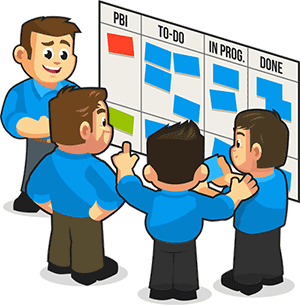 Customers Drive Our Development
It is our customers that help us decide which new trading tools we should create for them, not all suggestions are used for future product updates, but the ones that will make a real difference to the indicator, automated trading system or trading software will be implemented in the next update.
Our Community Forum
We also provide a cTrader Community forum to help traders with using cTrader, algorithmic trading and programming.
Free Updates For Customers
Customers who have purchased any of our products with a one-time fee will receive all future product updates free of charge, this means that a customer will benefit from all the community feedback and automatically receive the updates. We inform our customers when an update has been published via our instant web notification and this can be downloaded from their account downloads.
How It Works
A typical example is that a customer purchases one of our automated trading systems(ATS) and identifies a new feature or a change that will increase profits or reduce losses, they share this idea with the community on the Telegram channel and then post the idea on the suggestions forum, we will review this idea and add the changes to another product update, updates are published anywhere between 1 week and 3 months.
Bugs in Software
If a customer finds any bugs in our software they report it to us and we will investigate and usually publish a hotfix within 24 hours for the more serious bugs, all other minor bugs will be included in the next product update together with any new features.
Not a Customer Yet?
If you are not yet a customer of ClickAlgo.com, then why not register today and start downloading free trading tools and take advantage of our educational material and discounts?