Autochartist is a financial market content company that leverage big data to provide price & Fibonacci patterns as well as key support & resistance levels direct from the cTrader trading platform. This market-scanning tool will show the best trading opportunities which will help traders decide when to trade by finding good trade opportunities with real-time data.
* Not all brokers support Autochartist, please check first when you open a new account.
The window you see below is now integrated into the cTrader platform.

If you double click your mouse on any of the patterns found above you will see a popup window showing a chart with the pattern.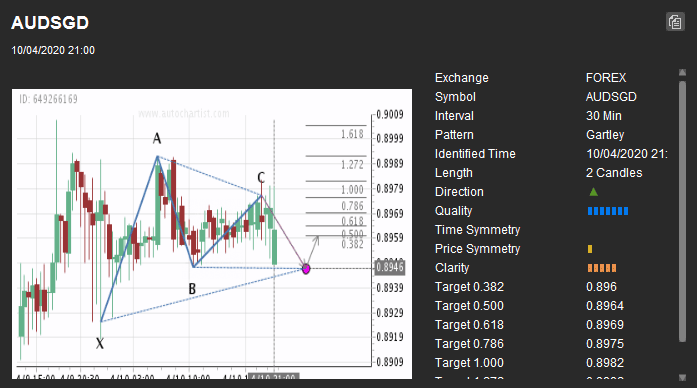 Watch a Video Explainer
The video has been uploaded to 1080p High Quality, so do not forget to set your U-Tube video quality to 1080p HD.
Duration: 10 minutes