The cTrader Community Forum is an online meeting place for traders from all over the world to share knowledge, learn and communicate with each other in a support group so that they can start trading with confidence. We now offer help with algorithmic development and coding.
Share your knowledge and learn about using cTrader, Algorithmic Trading, Programming and much more...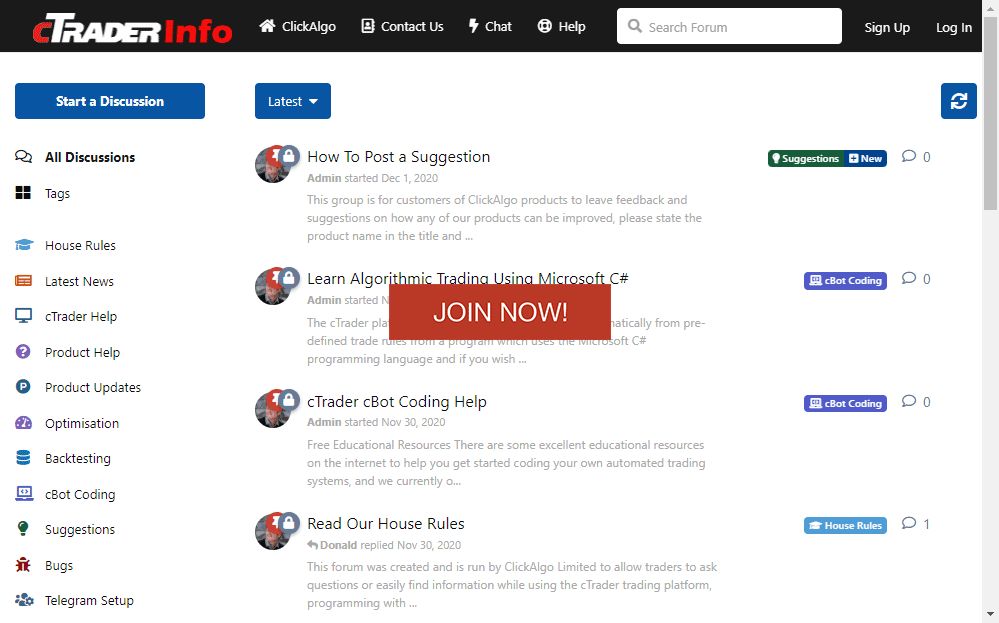 Having Difficulty Finding an Answer?
If you are having trouble finding what you are looking for, why not try our cTrader Help Quick Links page?
Product User Guides
If you need the user guide for the product you just purchased from us, please first look at the product page and then our knowledge base.
Need To Report a Bug?
If you find a bug with any of our products at ClickAlgo, please tell us about it so we can fix it as soon as possible.
Suggest a New Feature
If you have any good ideas to improve any of our products at ClickAlgo, we would love to hear about them.