If you are an Apple Mac user and would like to install the cTrader Trading Platform Desktop version then we will show you how you can do this on your favourite Mac OS. it is also now possible to run the HTML5 web-based version of cTrader on the Mac out of the box. There is not at the time of writing this article a native version of cTrader that will run on the Mac, so we have to do a little magic to make it work. We have had some news that cTrader will release a native version for the Mac soon and will keep you posted.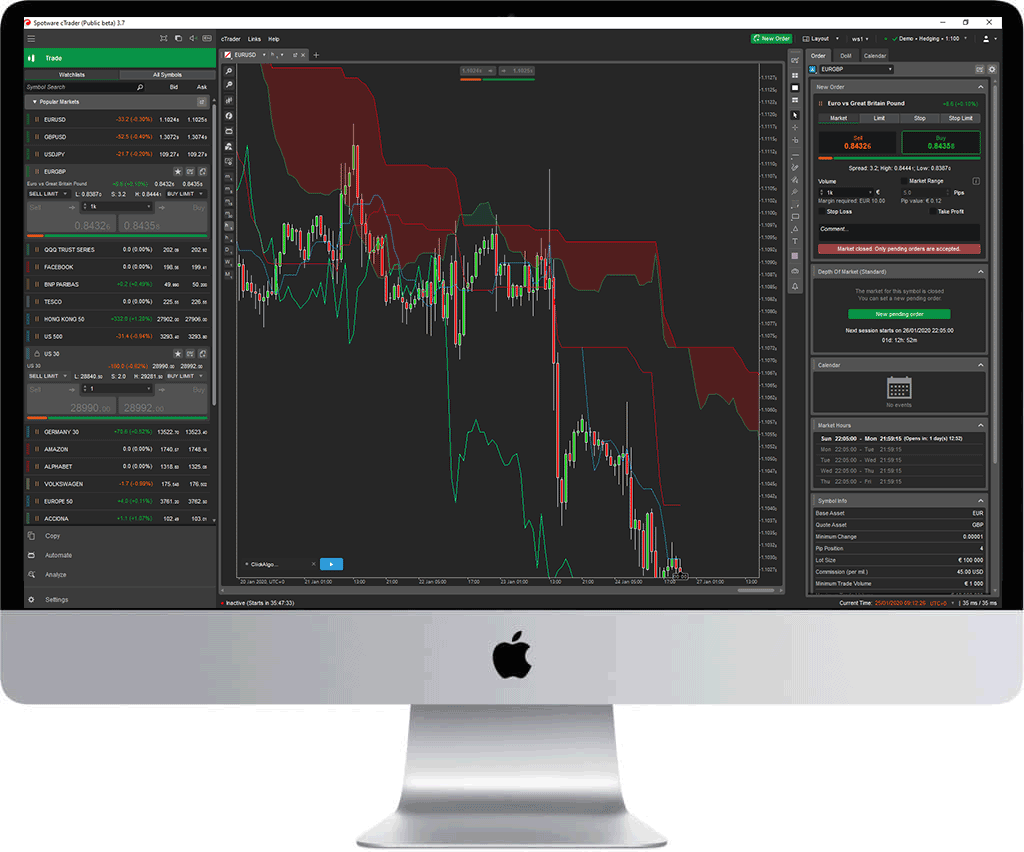 How to Install cTrader on the Mac?
We are going to explain a workaround so you can get cTrader to run on your Mac operating system.
Partition Software for the Mac
If you partition your Mac you will make room to install Windows on your OS as well as the Mac OS, this will give you dual boot mode so when you start your machine you can choose which operating system you wish to run. There is also another solution where you will not need to restart your machine to change operating systems and this is to use Parallels, this will allow you to seamlessly switch from one OS to another without having to restart your Mac computer.
What are Parallels for the Mac?
This software will allow you to install Windows or another operating system to your Mac, it does this by creating a virtual copy of a computer, inside your Mac. You can then install Windows in the virtual machine just as you would install an operating system. you can also migrate your existing Windows OS from any PC during installation.
Best cTrader Brokers
The following brokers are shown as best at the top with the most regulated, size of the company, number of Trustpilot reviews.
Rent a Forex VPS & Trade Anywhere
If you use a Virtual Private Server (VPS) you can trade the markets at work or anywhere on the go with Remote Desktop.