If you are using a technical automated trading robot or cBot as it is known with the cTrader trading platform then you will need to make sure your indicator and robot settings provide the best results when you backtest and run on new fresh data with a forward test.
Bad Settings = Bad Results, Good Settings = Good Results
It is very important that an algorithmic trader you make sure that your automated trading system (cBot) settings are configured correctly to achieve the best possible results on both backtesting and when trading with fresh live data.
Watch the video explainer below which was recorded for the Neptune trading robots, but the same applies to all automated trading systems.
Watch a Video Explainer
The video has been uploaded to 1440p High Quality, adjust your YouTube settings.
Duration: 11 minutes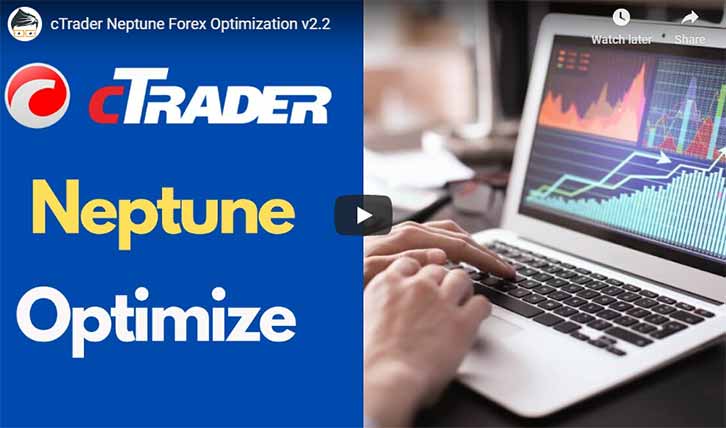 Neptune Trading Robots
If you would like to find out more about our Neptune trading robots just follow the link below.