cTrader version 4.3 has just been released on beta and will soon be released to brokers, most of you are probably on version 4.1 and waiting for 4.2, but this article will highlight the new features. Watch the video below for a hands-on demo.
Account Name Support
In the past users had to identify different accounts using their account ID, now you can set an account name like Scalping Account to help identify multiple accounts, to find this setting, just visit your settings window in cTrader Desktop.
Additional Chart Types
In the latest update, there are two more chart types, HLC Charts and Area Charts, both of these charts will help traders analyse price action.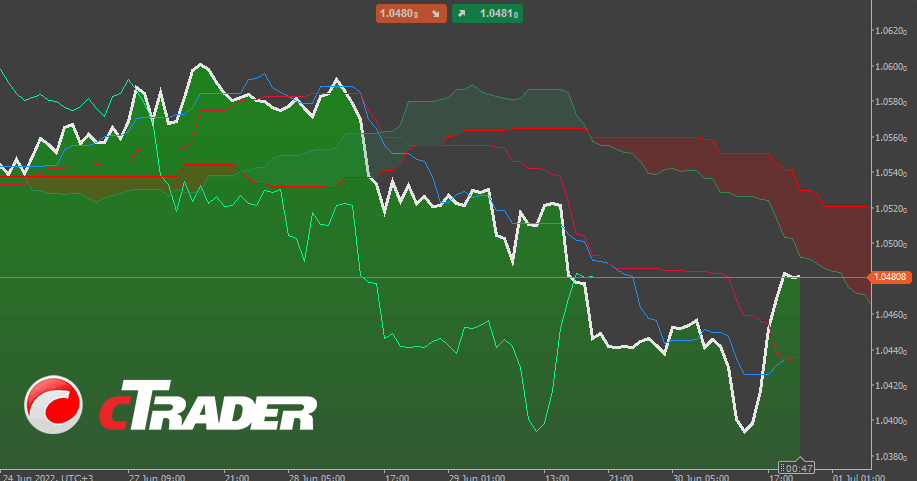 Market Hours Expiration Days
Traders will also be able to view the expiration dates of futures contracts to show more transparency in symbol data, and the ability to plan trading activities more efficiently.
Synchronized Crosshair Tool
This is a much-voted feature that will allow you to move a crosshair on one chart and see it automatically move on your other times with different timeframes which are perfect for also quickly analysing price action.
New Drawing Tool - Arrow Line
The new arrow chart drawing tool allows you to define features of the chart which are usually price movements or indicator & study movements.
Different Chart Sorting
You can now sort & synchronize all the charts in Single, Multi & Free Mode.
New API Feature - Message Boxes
This is a great new feature for all you algo coders, now you can display a popup box via code in your custom technical indicators or automated trading robots with a single line of code.
Video Demonstration
Watch a quick video demonstration showing you the new features of cTrader Desktop version 4.3.4.
Duration: 10 minutes - Watch Video Demo
cTrader Help FAQs
If you need help downloading and installing the cTrader Desktop Trading platform then visit our Frequently asked questions page.