Recently, ClickAlgo had an interview with Fazzaco who is a global interactive platform connecting the Forex market together which is the LinkedIn for the Forex industry that caters for both English and Chinese. If you visit the Fazzaco website you will be able to find information about brokers, software providers like us and other very useful information to help you in your business as a trader.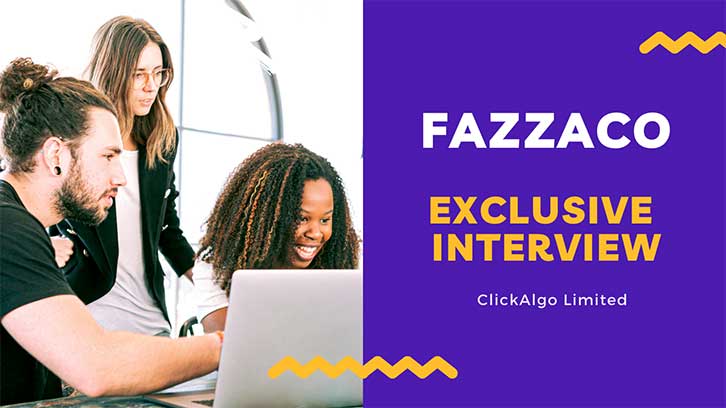 Exclusive interview
The interview by Fazzaco with ClickAlgo Limited covered areas like our history, products and how we see ourselves helping Forex traders who use the cTrader trading platform.
Additional information
One of my favourite sections of the website is for company Regulation, you can also read the latest news which covers the whole industry and if you would like some more information about a particular company you can read about them below.