This very powerful web-based Forex market screener allows you to view all the symbols at a glance with TradingViews beautiful graphical display, all the instruments can be filtered based on fundamental and technical indicators to provide a unique insight into the financial markets.
Options for timeframes for this free version are daily, weekly and monthly data only.
Forex Market Screener
Real-time data for all currency pairs shown in the market scanner below, the widget below is alive, why not experiment with it?
Market Screener In-Depth Filtering
The Forex Market Screener can scan the whole market and adjust your filter criteria, for example, "show me all the symbols where the average day range is below (x)" and the results will show all the symbols showing a lower than average price fo the day.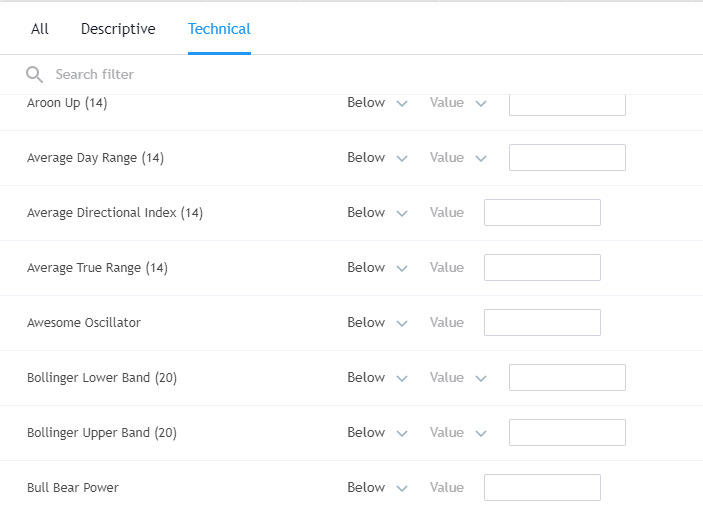 Launch Widget
To open a widget in a popup window just click on the link below and start using it with any trading platform.
We have also integrated the TradingView Forex Screener into a cTrader cBot which can be launched from the trading platform, the benefits of using this tool is that it will always be on top of your charts as well as located in a central place with all your other market analysis tools.
Watch a Video Overview
The video has been uploaded to 1080p High Quality, so do not forget to set your U-Tube video quality to 1080p HD.