The cTrader Harmonic Pattern Recognition Software is a powerful technical analysis pattern recognition software for retail traders. These patterns represent price structures that contain combinations of distinct and consecutive Fibonacci retracements and projections. This scanner will identify 6 of the most popular harmonic patterns.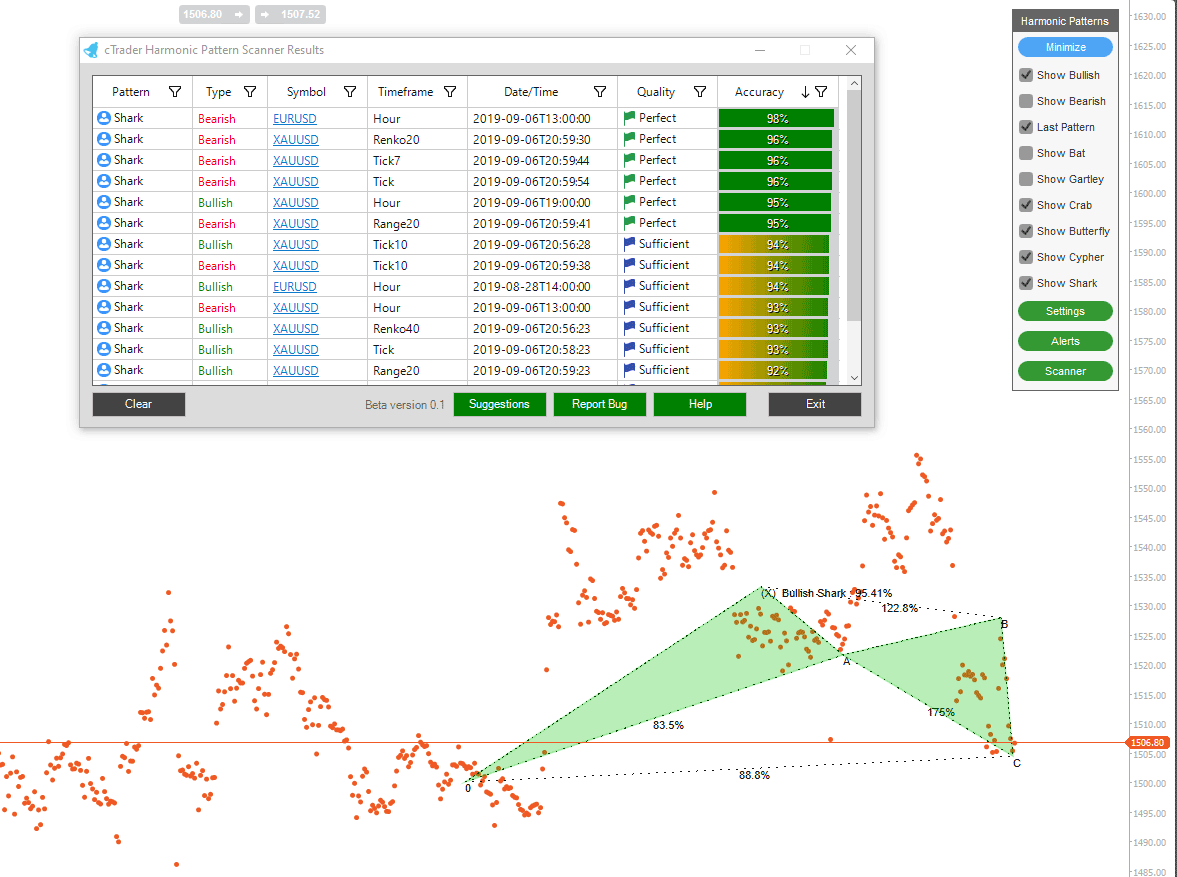 What Does This Indicator Do?
This cTrader indicator will draw the harmonic pattern on the chart as it is formed showing the trader a possible price reversal with a higher than normal probability of success, we have also added the following alerts so you never miss a trade opportunity even when you are not in front of your charts.
Pop-up window alert
Email alert
Instant Telegram message alert
Instant SMS text message alert
Chart Types & Timeframes
This indicator will work with all chart types and timeframes.
Bar Chart
Candlestick Chart
Line Chart
Dots Chart
Renko Chart
Standard Periods
Tick Periods
Renko Periods
Range Periods
Harmonic Butterfly Pattern Trade Signal
The pattern below was formed with an accuracy rating of 98.6% which according to the scanning software is sufficient to trade, you can see that the price reversed and has a long bullish run.
PLEASE NOTE THE PATTERN BELOW IS NOT PERFECT AND THE A-POINT IS LOWER THAN NORMAL, THIS IS DUE TO THE FACT OUR SCANNER ALLOWS FOR LOWER ACCURACY PATTERNS TO BE FORMED.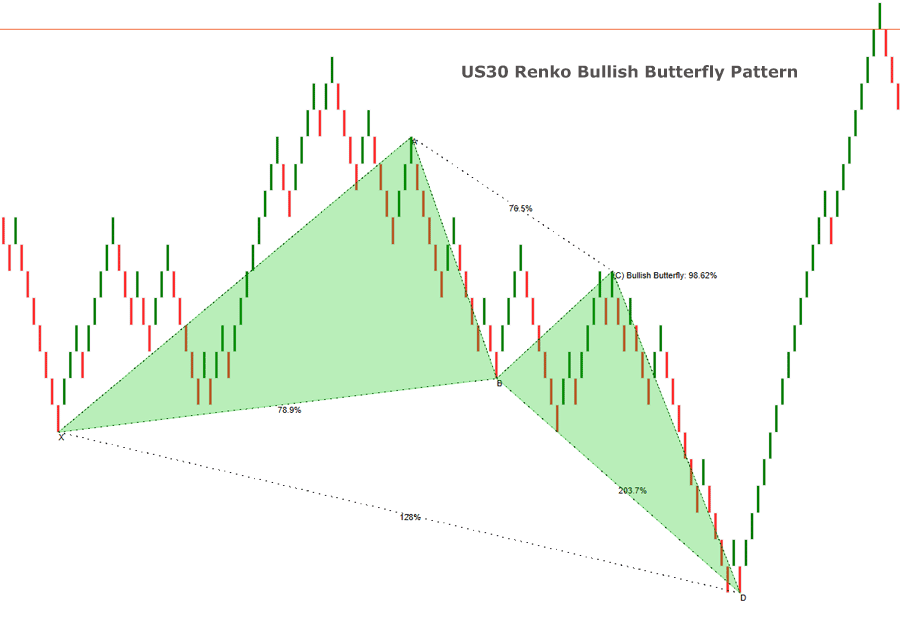 Harmonic Scanner Control Panel
This is a very powerful window to have open, it holds all the symbol patterns that have been formed and will allow you to quickly navigate to the relevant chart in seconds by clicking on the symbol name.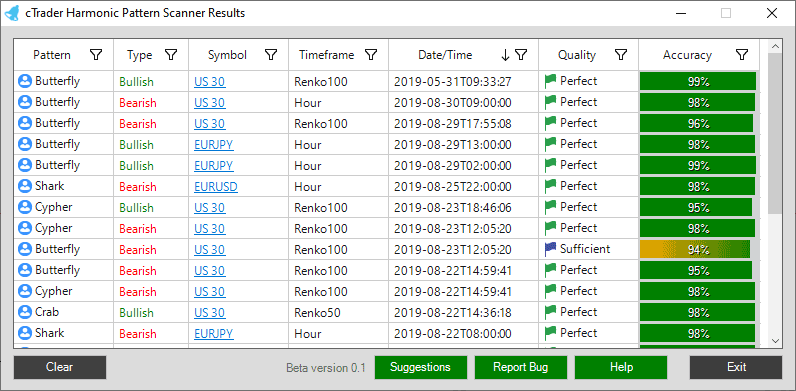 Would You Like to Try This Product?
You can download the 14-day trial version today.