As a Transparent Financial Technology Company, we have partnered with the core industry to provide our services to traders that use the cTrader trading platform. It is also important to us that our customers are able to trade consistently and that all information is easily accessible to them.

cTrader Partner Program
The cTrader partner program is only for companies & vendors who Spotware feels are safe to use their services and products.
Our Vendor Program
We provide a vendor program that allows cTrader developers to sell their products on our web store, we do all the marketing and get the customers while the developer can focus on building quality products. Anyone who wishes to join our vendor program can apply.
Our Affiliate Program
Our Affiliate Program is for individuals and companies who wish to promote our products and receive a commission.
Aieden Technologies
We have a contract agreement with Aieden Technologies for Panagiotis Charalampous to work with ClickAlgo as head of custom development, he will be bringing all of his experience working for Spotware who created the cTrader platform as well as over 15 years of experience working with software companies.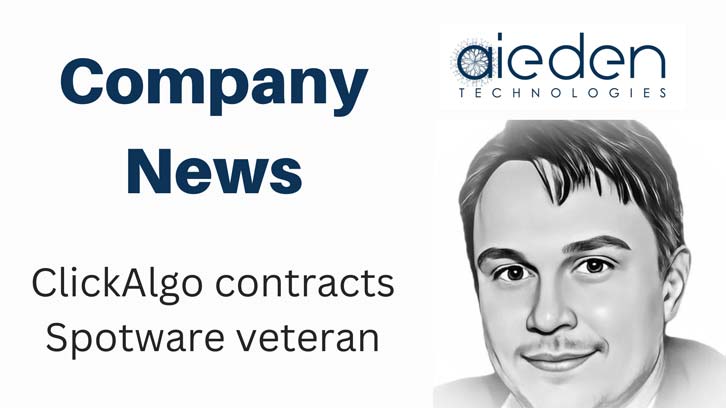 Our Partners
We have partnered with various companies to provide products, services & education to our customers.