We know that many modern traders prefer to receive trade signal alerts on their mobile phones when one of the technical indicators identifies an opportunity to either enter or exit a trade. Using the cTrader platform adding Telegram or SMS text messages to your favourite indicators can be achieved by adding some extra coding to the existing indicator.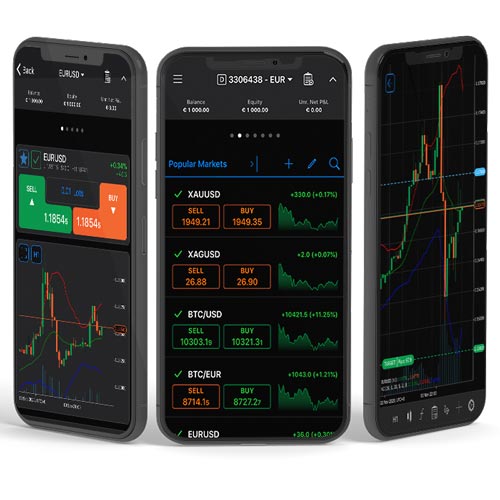 How to Receive Forex Telegram or SMS Alerts?
The first step is to contact our development team below and tell us precisely what you need, we will get back in touch and request the source code for the indicator so new can provide an accurate quote and delivery date.
How Does It Work?
Most indicators used by Forex and day traders provide macro signals for a symbol, stock or instrument, these signals identify when the asset is seen as overbought, oversold or stuck in a channel and not bullish or bearish. The trick is to use what is known as a strategy that works for you which includes many technical and fundamental indicators together with price action.
The problem with most retail traders is that it's not their full-time job, so they cannot be looking at charts, news & data all day long and probably place trades and have to keep checking their laptops or phones, having the ability to receive an instant alert directly to your phone as soon as an indicator has identified a trade opportunity or a time to get out of a trade is invaluable.
How Much Does it Cost?
We charge a flat fee of £75 for Telegram alerts and £100 for SMS text messages to be integrated into your existing indicators, you would need to tell us when the indicator needs to send bullish, bearish or other signals and we will do the rest.
Contact Development
If you are ready to add Telegram or SMS alerts to your indicator then you can contact our development team today.