Now you can automatically duplicate cTrader trades and stack separate positions by either opening one manually or by using an automated trading robot. Each stacked position will be identical with the same symbol, direction, lot size and take profit, stop loss if set.
You can download the trade duplicator here.
Watch a Video Demonstration
The video has been uploaded to 1080p High Quality, so do not forget to set your U-Tube video quality to 1080p HD.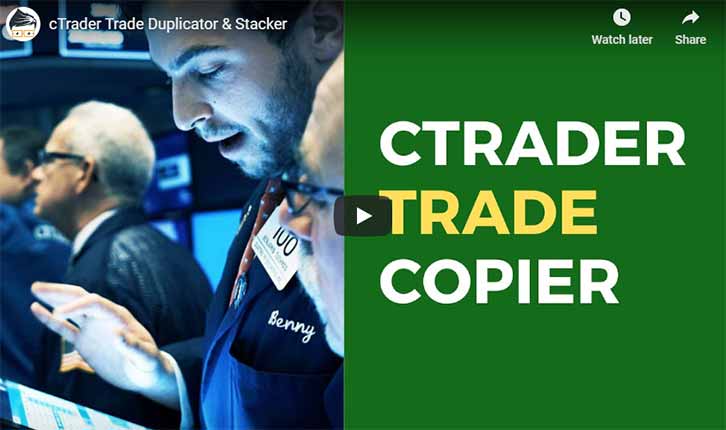 For Full-Screen click on the bottom right icon of the video