During periods of high volatility that can happen during high-impact news or other unpredictable market events a trader's open positions can be at risk and at times their account balance is also at risk of being completely wiped out.
Advanced Protection During Extreme Market Events
The cTrader Volatility Trader terminal will manage your open positions when an event in the markets cause the price of a symbol to move so fast that any open positions are at risk. It calculates the direction of the surge in price and either ride the price flow or closes orders depending on the direction.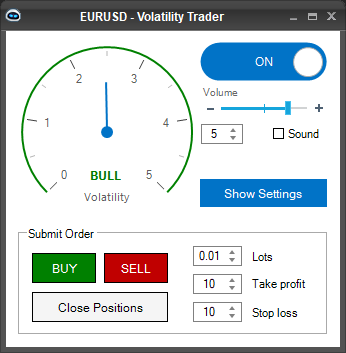 Watch a Video Tutorial
The video has been uploaded to 1080p High Quality, so do not forget to set your U-Tube video quality to 1080p HD.
Duration: 8 minutes