Currently, Telegram is a great messaging application for traders to join Forex channels which provide great content and signals in the financial markets, also traders can receive instant messages from their automated trading systems or technical indicators as quickly as possible allowing hyper-fast trade decisions.
What is Telegram?
Telegram is a messaging service like Facebook messenger, but the only difference is that all the messages are highly encrypted, so everything is kept secret between you and another person or within a telegram group of people. Today Telegram is the most popular messaging service for retail traders due to its ease-of-use and privacy which now has an estimated 200 million monthly users. The core feature is privacy which guarantees end-to-end encryption that helps stop the government, hackers or someone else from seeing what has been sent.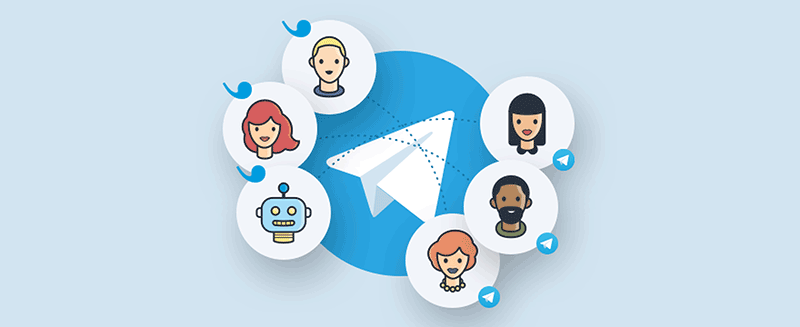 How Traders Use Telegram
We have written a few ways in which traders use the Telegram messaging service to communicate with other traders in their group, send private messages and receive alerts.
Signal Providers
The Telegram messaging service is the perfect platform to receive instant messages about trade setups from signal providers and it is widely used for this. A signal provider is a company or individual who sells via subscription their trade setups, be very careful when you use a signal provider, do your research first and look for real online reviews.
Community Chat Groups
This is very popular and allows new traders to learn by asking questions and getting fast answers, everybody has a much better chance of success if they share their knowledge.
Signals from Indicators & Robots
Many of our trading robots and indicators send instant Telegram messages to keep the trader updated on the performance and risk of an automated trading system or trade signals sent by custom indicators on a trading platform.
How to Download Telegram
The Telegram application comes in many flavours to use on your desktop computer as an application or used via a web browser and any mobile device.
Telegram Desktop
You can download the Telegram application for your desktop computer.
Telegram Mobile
You can download the Telegram app for your mobile devices.
How to Install?
The Telegram application is easy to install on your mobile phone or desktop computer depending on how you want to use it.