This excellent Cryptocurrency Market Screener will assist any trader in choosing the best coin to invest by allowing them to filter the results using both fundamental and technical data. The tool is powered by TradingView and is free to use, you can launch a web-based version from our website to help you with your market analysis today.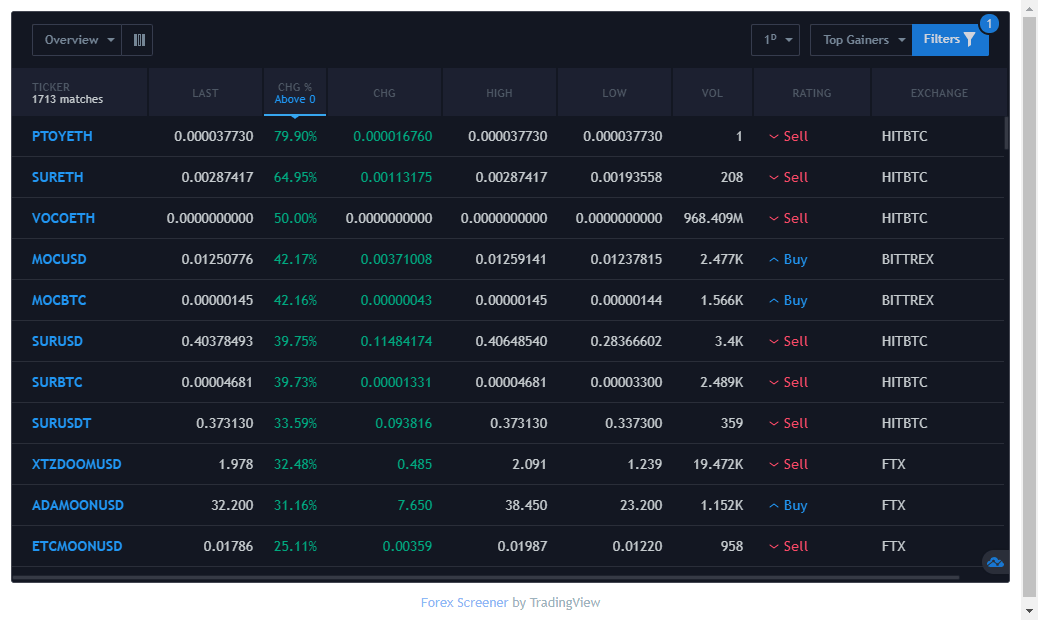 Why Use a Crypto Market Scanner?
A cryptocurrency market scanner can be extremely useful, an example would be that you want to be the first trader to find out if the price of a coin has dropped, by using this tool you will be able to buy it at a lower price at the right time before anyone else.
This tool is available as a standalone web-based widget to be used with any trading platform or as a cTrader Add-On application.