Many people ask us if the cTrader is good for beginners to start trading Forex, Stocks or other symbols, the answer is a big 'YES', this platform is a perfect choice. The company that developed cTrader is called Spotware and they have now been around for over 10-years and at that time the platform has been designed around both manual and automated trading as well as an eco-system of communities to help traders not only become experts at using the platform but also how to trade the markets.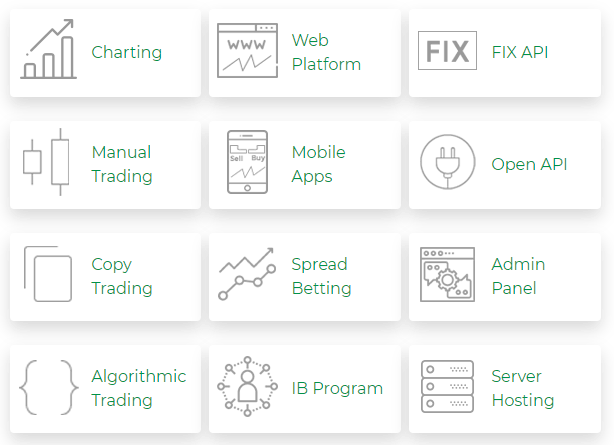 Manual Trading
This is one of the best free manual trading terminals available and submitting orders could not be easier with the user-friendly trade buttons positioned in many parts of the chart, also, cTrader allows advanced risk management settings that are applied with a single click of the mouse when submitting your orders to the broker.
Chart Analysis
Using technical indicators and chart analysis is also an easy task, we found that many of the 3rd part custom indicators offered by cTraders vendors like ClickAlgo are fully documented to help the trader use them effectively unlike many other trading platforms which provide almost no documentation.
Algorithmic Trading
In our opinion this is one of the best trading platforms for automated trading, this is where you can be automated your trading, so a robot will open, close and manage your orders from a set of rules that are being programmed. cTrader uses one of the most popular and easy to learn programming languages in the world, Microsoft C#, the reason this is a massive bonus is because there is a huge amount of free educational content and videos on the internet.
Video Explainer
For a more detailed explanation of algorithmic trading using cTrader, watch this video.
3rd Party Trading Tools
This is also very important as the 3rd party trading tools will assist traders who need to use certain indicators in their trading strategies, you can visit our web store where we have many free cTrader trading & technical analysis products.
Is cTrader better then TradingView?
We have written a detailed article explaining the difference between TradingView and cTrader and which one may be better for a new trader.
Community & Support
Another big factor when choosing a trading platform is the community and support that is built up around it, both Spotware & ClickAlgo has created a unique ecosystem where traders can now get hyper-fast answers to any question using out instant chart telegram groups and forums, both companies pride themselves with a high standard of customer service, something which is lacking with many other trading platforms.