When it comes to choosing a broker so that you can start trading using the cTrader platform, many traders are sometimes a little confused. The latest version of cTrader will allow you to download the software from their website at Spotware and connect to one or many brokers.
cTrader Software & Your Broker
There is always some general confusion between the trading software (cTrader) and the broker you sign up with to execute your trades, cTrader is simply a software application that is used to send orders to the broker who passes it to the relevant liquidity providers (banks).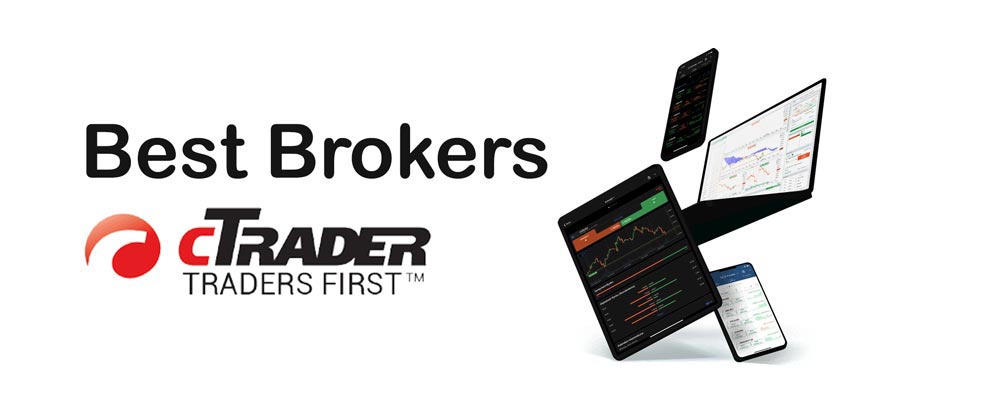 Broker Branded cTrader
When you sign up with a broker you will usually also be provided with a link to download cTrader, the software you will be downloaded will be branded by the broker, so it will have its own logo and welcome screen, with this version of cTrader you will only trade with the broker where you downloaded the platform.
Multi-Broker cTrader
Recently with the latest version of cTrader, you can download the software from the ctrader.com website and connect to as many brokers as you want, this is very useful if you want to use many brokers because it means you only need one version of cTrader installed allowing you to switch accounts instead of having multiple brokers branded versions of cTrader, one for each broker.
How To Choose a Broker
There are many brokers offering the cTrader platform, some good and some bad, you can choose the one that suits your risk appetite and the assets you wish to trade, but we recommend that you only trade with a broker that has real online reviews.