Welcome to our cTrader Marketplace for Automated Trading Systems (cBots) Indicators and other Trading Tools, we have many FREE indicators to give your trading that extra boost. We provide only the best trading tools on our web store for you to download.
Finding Your Way Around
When you visit our home page or if you came to us from a Google search, you will see on the top left the words Trading Software, if you click on this it will open a menu with the categories of our marketplace. When you use the menu you will easily be able to navigate your way around our products.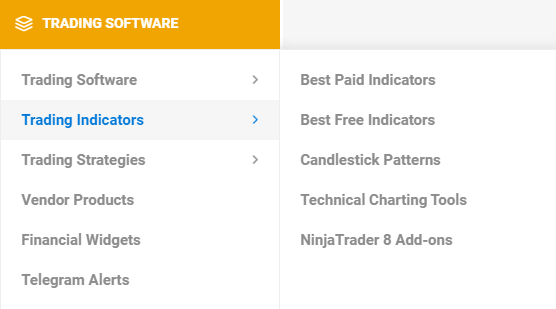 Marketplace Search Box
Another way to find products is to use the search box at the top of the web page, just type in a few keywords and you wills ee the results.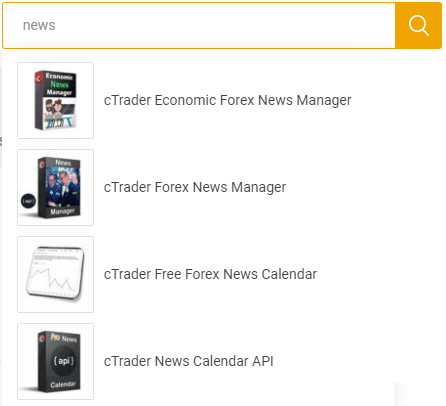 How to Download a Free Product
If you wish to download any of our products you will need to first register an account with us, this process is quick and simple and we only ask for your name and email address, once registered you can then add any product to the shopping cart and checkout to download.

How to Download a 14-Day Trial Copy
It is also possible to download a 14-day trial of any of our products without having to register with us, you will find the link on every product page under the Add to Cart button.

How to Download Your After Payment
When you purchase any of our products you will see a download link at the end of the website, if you miss this then we will send you an email with the download link and if by any chance you miss this also you can download any of your historical purchases from your ClickAlgo Account Downloads, you will need to be logged in to see them.
Need More Help? Watch a Video
The following video will go through the website market place and explain where to find everything. Watch Video Tutorial