Join ClickAlgo's Vendor program and sell your products the smart way, we will do all the marketing and bring customers to your product using our website.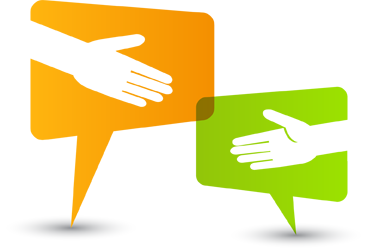 What Is A Vendor Program?
Our vendor program allows a person or company to sell their Indicators, trading systems or trading software through our web store and benefit from our website visitors as well as our marketing campaigns. This will get your product noticed on the web via the major search engines like Google, Bing and Yahoo.
What Are The Requirements
The only requirements that we would need are your LinkedIn profile as a character reference, if you do not use LinkedIn then please contact us for a chat.
How Do I Sign-Up?
Send us an email to vendor (@) clickalgo.com telling us you would like to join, we will then ask for some information so we can register you on our vendor partner network.
How Much Will This Cost Me?
The cost of selling your product on our website and an initial marketing campaign on social media sites will be just 30% of the total sale of your products.
We pay all the transaction costs so you will get exactly 70% of the price advertised on the website.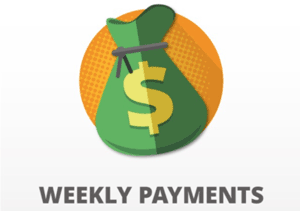 Payments are made on a weekly basis every Friday for the previous week's sales regardless of the amount via a PayPal account or you can send us your bank details and we will make a payment directly to your bank. You will need to tell us beforehand how you would like to be paid each week.
Please note that you will be paid 1 week in arrears as the initial transactions can take up-to 7 days to reach our accounts
What We Will Do For You
We will create your product page and publish it for you and then add your URL to the Google search engine and also post your product's on cTDN, Facebook, Google+ & Twitter.
In a nutshell, we will do all the marketing for you to get maximum exposure on the internet and customers visiting our website.
How Can I Add My Products?
We can offer to create your product page and publish it for you, we will always show you the web page first, you can also add, edit and delete your products at any time.
With your permission, we will also publish it on cTrader's cTDN website for maximum exposure to all the customers.
Do I Sign A Contract?
Yes, we have a standard rolling 12-month contract to protect both parties, you can ask us to amend the contract to suit your business model.
Please click on this link to see an example vendor contract
Vendor Admin Portal Video Demo
The video has been uploaded to 1080p High Quality, so do not forget to set your U-Tube video quality to 1080p HD.
Duration: 4 minutes
How Can I Manage My Products?
You simply log in to the website and you will have access to your very own admin portal where you can add, edit or remove products.
If you would like to see what a product looks like, just click on this link.
How Will I Know When A Product Is Sold?
As soon as a customer buys one of your products from our web store you will receive an automated email.
How Can I Review My Sales Statistics?
Integrated into your personal portal you can review all the customers who have purchased your products, look at sales data and communicate with the customer direct.
Will The Customers Know That I Own The Product?
Yes, on the product details page you will have your company name and a link that will take them to your own personal vendor page on our website that we will help you create.
Who Will Manage Customer Support?
You will manage all the customer support for the software that is sold at our web store, the customer will be able to contact you via the website.
Who Will Manage Any Refunds?
We will refund the customer and either reclaim the amount from the vendor or deduct this amount from the next payment cycle.
What Products Can I Sell At ClickAlgo.com
We will allow indicators, trading software tools and trading robots.
General Questions? Just Get In Touch
You can contact us by Email, Skype or Telephone to discuss your project.