The Market Profile indicator is a powerful tool that was created by a trader called Peter Steidlmayer who was working for the Chicago Board of Trade (CBOT) who initially created it to graphically see price and time during a trading session, it was mostly used for futures, but today it can be used on Forex as well.
When you use the cTrader Market Profile indicator, you will have a huge advantage with your trading as you will see important price levels that many other traders do not see and you will be able to easily recognise price levels where the largest Price Action is happening and at what price levels the market tends to arrive over and over again.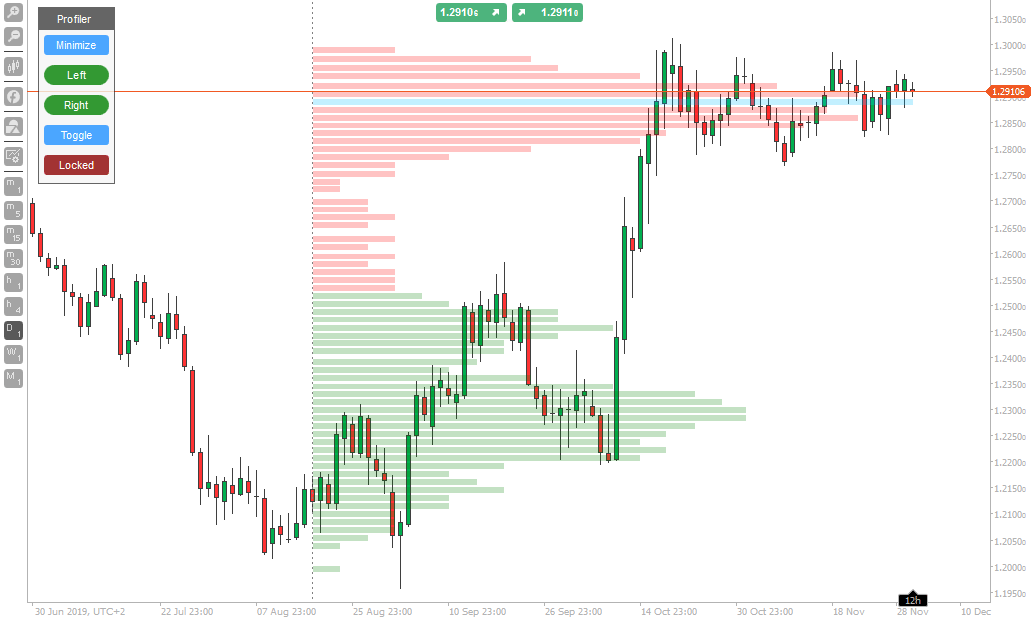 You will find that using Market Profile Charts will give you a powerful analytical tool that can be applied to any electronically traded market, this concept can be applied to Forex, Stocks, Futures, Commodities and Bonds and they are also suitable for position trading, swing trading as well as day trading.
Explore where the heavy price action is happening.
Accurate analysis of the price action at the important levels.
Can be used on all markets and timeframes.
Useful for scalping.