You no longer do you need to compare cTrader with NinjaTrader to see which platform is better, now you can use both and connect to your existing cTrader broker. NinjaTrader has now added the option in their connection feeds to choose your cTrader broker, so if you are currently using, for example, IC Markets with cTrader, you can trade using NinjaTrader while connected to IC Markets as your broker.
Requires NinjaTrader Version 8
The following guide will help you set up your cTrader broker with NinjaTrader.
Why Would You Use NinjaTrader?
Even though cTrader is an amazing trading platform it is still quite new and will have some features missing that a trader may wish to use, alternatively, there may be features or functionality missing from NinjaTrader that is included in cTrader. By giving the trader the option to choose their weapon of choice when going into battle than the trader does not need to make a choice at all which trading platform to start using, why not use both depending on the scenarios.
On a negative side, the cTrader trading platform is free while NinjaTrader, unfortunately, is not free and requires either a lease payment annually or a lifetime license to use the product.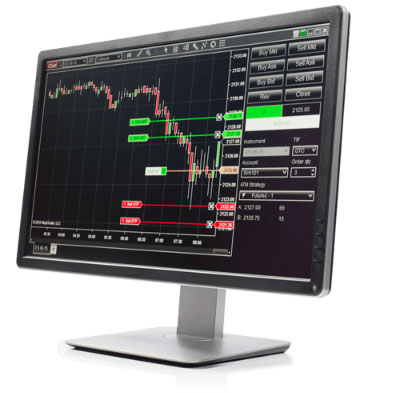 NinjaTrader Free
It is possible to download NinjaTrader for free, but this only includes the core essentials which are as follows:
Charting
Market Analysis
Simulated Trading
Also, the broker is via the NinjaTrader brokerage or End of Day (EOD) data. We have not tested it yet, but it may be possible to run a demo account and connect to your cTrader broker.
cTrader & NinjaTrader Working Together
Any trades that are executed demo or live on NinjaTrader will also show in your cTrader trading platform history and live trades, so if you had both NinjTrader and cTrader open at the same time and you opened a position with NinjaTrader, you will see the same trade showing in cTrader and can close it from cTrader.
cTrader Trading Platform
cTrader is a free trading platform created by Spotware Systems.
Watch a Video Overview
The video has been uploaded to 1080p High Quality, so do not forget to set your U-Tube video quality to 1080p HD.
Need Help Creating Your Robots?
If you need help creating your indicators or automated trading systems then get in touch.