You can now easily see a Forex Heat-Map for the cTrader trading platform for the major currency pairs by using this pop-up panel which shows graphically your heat-map. The objective of the Currency Heat Map is to provide a graphical presentation on the relative strengths of major currencies relative to others.
Watch a Video Demonstration
The video has been uploaded to 1080p High Quality, so do not forget to set your U-Tube video quality to 1080p HD.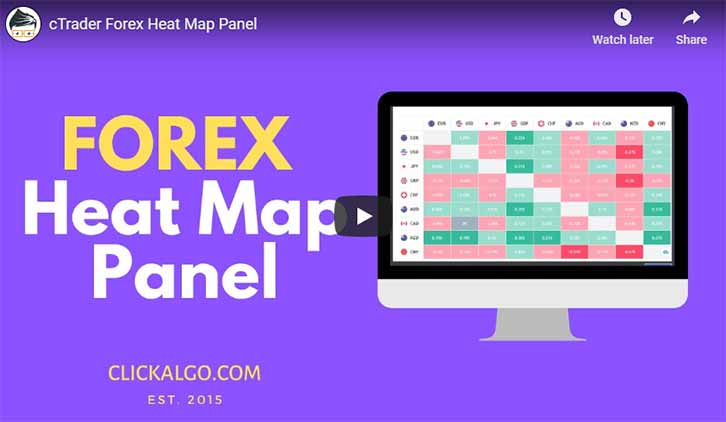 DOWNLOAD THE FOREX HEAT MAP FREE TODAY