Dedicated Server for cTrader Automated Trading Robots with 100% Up-Time.
These servers offer the lowest ping and best trade execution.
There are many benefits of using a virtual server, what happens if there is a power-cut or if your PC crashes, you could lose money. Why not host your automated strategies on a VPS and remote desktop connect from anywhere. You could be on holiday, at work, using your laptop or tablet and connect to your remote server and control your robots.

Why do you need a VPS?
It is essential to have a stable connection while trading automated trading systems and trade execution delays caused by technical issues can cause losses. The root of this issue lies in the network infrastructure between your PC and the broker's server.
Do's & Dont's of using a VPS
Have a read of the article about what type of specification you need for a VPS and why running backtests or optimisations is a bad idea.
Free Memory Management Tool
If you sign-up through us we will give you a free copy of the memory management tool, that will clear unused RAM should it start running low on your VPS, this tool is highly recommended for low spec servers. sign up here.
* please note this only applies to annual payment plans.
Start a 7-Day Trial Plan for only $3.99
If you are unsure you can start a 7-day trial plan for only $3.99 which can run a copy of the cTrader platform and your automated trading robots and if during the 7-days you are happy you can keep your existing setup and upgrade to another plan.
Server locations are New York, Frankfurt, London or Amsterdam.
Money-back Guarantee
If you are unhappy with the service or the VPS server within 30-days you will get your money back with no questions asked.
Low Latency Trade Execution
TradingFXVPS offer a fast execution of trades between the cTrader platform hosted on the VPS and the customer's broker. Latency is the duration for a signal to be sent and received between your trading platform and your broker, this is usually only beneficial for ultra-fast trade execution.
These servers are located in major financial markets that deliver ultra-low latency and fast execution speed for trading activity.
High-Frequency Trading (HFT) Forex Servers
The standard Forex VPS Plans are fine for cTrader to run multiple cBots at the same time, but sometimes traders require super-fast access to the brokers for high-frequency trading. These plans are more expensive but target more powerful algorithms with high-performance servers.
Which VPS Price Plan Do You Need?
Various price plans are on offer to suit your algorithmic trading, do not buy the most expensive plan if you do not need it, we will help you decide which plan is best for you to be used with the cTrader platform. There are 3 plans Standard, Advanced and Expert. All prices are in USD.
Installing cTrader
Once you have your Virtual Private Server, your next step is to install cTrader or your trading platform, this can easily be done in a few minutes.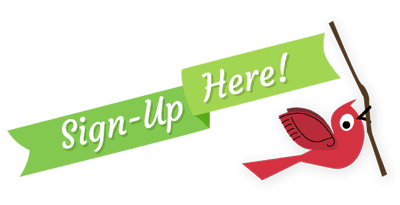 These VPS servers are perfect for any trading platform including cTrader & MT4?
If you want to run any other trading platform on a VPS then this company comes highly recommended.

Virtual Gift Card Rebate
If you start a monthly VPS Hosting plan you receive a £5.00 Virtual Gift Voucher.
If you start a yearly VPS Hosting plan you receive a £25.00 Virtual Gift Voucher.
How to Claim?
Click on any link on this website or click here and sign up for a plan, once you are signed up contact sophia@clickalgo.com
Virtual Gift vouchers can only be used to purchase products on the ClickAlgo.com Marketplace