The cTrader platform offers the ability to arrange the open charts on the screen into different configurations and modes as well as the option to detach them for maximum viewing. cTrader offers 3 modes of the chart layout from Multi Chart, Single Chart, and Free Chart with each layout you can customise for your favourite symbols.
Free Chart - allows a single chart view with a tabbed list of open charts at the top.
Multi-Chart - allows multiple charts to be displayed at once and resized for a perfect fit.
Free-Multi - allows resizable multi charts to be displayed at the same time.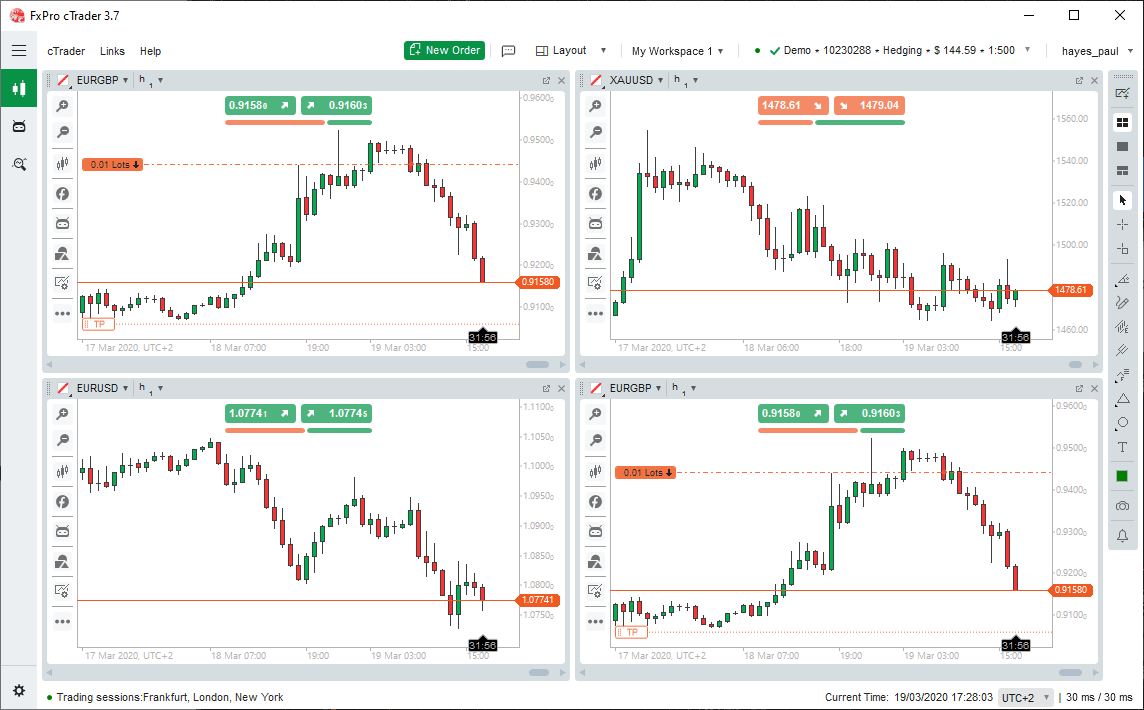 Detaching Charts
It is possible to detach any chart and drag it onto another monitor for maximum viewing, this removes a lot of the controls you do not need so you can focus on the price action and technical indicators.
Video Tutorial
This is part 10. of the video series tutorials.
* Video length: 6-minutes
Complete cTrader Video Tutorials
If you are fairly new to the cTrader platform we have an online user guide and hands-on video tutorials to help you.