If you trade Forex then one of the best weapons at your disposal would be an economic news calendar, every trader needs to know exactly when a high-impact news event is about to happen to reduce the risk of losing large sums of money. One of the best free tools that you can use is powered by TradingView for free, it is powerful and can be placed anywhere on your monitors to see at a glance upcoming news events.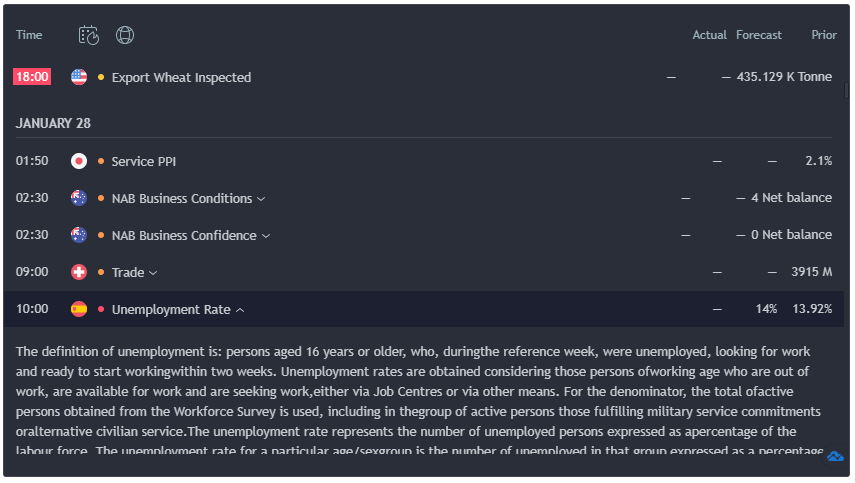 What Happens with a High-Impact News Event?
When there is a news release about to happen in the USA for example to publish unemployment figures then all currency symbol pairs that have the dollar (USD) will be affected with high volatility before, during and after the actual press release. Technical traders who do not have any risk-management procedures in place should avoid these vents like the plague and to do this it is best to stop trading and even close open positions prior to the news event and for many hours after.
this free web-based news event calendar will help by displaying exactly when the news event is about to happen so you can manage your trading to reduce the exposure of a financial risk, it is also possible to automate this using our automated News Release Manage robot, but this is built only for the cTrader trading platform. The idea is there and easy to integrate into your existing trading platform to automatically manage your trades during these volatile periods.