We are writing this article because there is a valid reason behind opening a small account with a cTrader Broker, a new trader may only have a small amount of money and will trade with the lowest position size, or an experienced trader has a high-risk high-return strategy where the account is either blown or they made a huge amount of money.
Firstly, here is a list of all the brokers that offer a small account size or micro-accounts to help you get started, we will also show you which ones are good.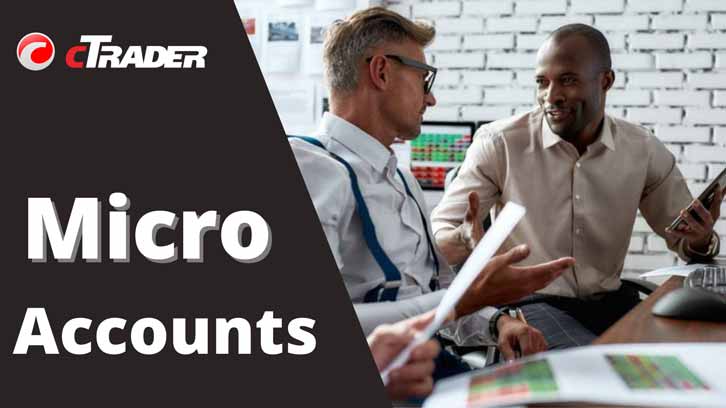 Micro-Account Brokers
Here is a list of some very good brokers who allow you to open a live account with a small amount of money. We show the amounts in dollars, but the units remain the same for your local currency, so with the pound, it would be £200, £100 etc.
One of the best brokers you can choose IC Markets allows you to open an account with as little as $200, one of the main reasons they offer a micro account is to help the trader build confidence and gain experience when trading with a live account without having to risk a large capital.
Pepperstone
Another large and reputable broker is Pepperstone and they even offer no minimum account balance starting at 0$, so traders can start with $100 or less.
FxPro
The minimum amount you can open an account with FxPro is $100. The minimum deposit means that you will first need to transfer this amount to your FxPro account from your bank account in order to start trading.
Deposit Conditions
As with most reputable brokers these days you can deposit your money using any major debit or credit card, there is no fee involved and they take most major currencies.
Raw Spread Accounts
Many brokers also offer a Raw spread account where the fees are not included in the spread so that your entry price is not affected by the markup. This is perfect for scalpers and experienced traders.
List of Best cTrader Brokers
The following brokers are shown as best at the top with the most regulated, size of the company, number of Trustpilot reviews.