When start trading using a Raw Spread account you will have the best possible conditions the market has to offer since there is no markup price, and you enter a trade at the actual price you have set due to a zero a very small spread.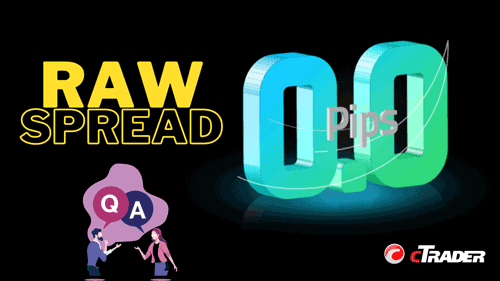 Standard Account
This is the most common account type for new traders that offer a 100:1 leverage and standard lots up to $100,000 in notional value, you can also open a Mini account to reduce the maximum lot size to just $10,000 and these are better for beginners and or people with limited funds.
With a standard account if you are trading EUR/USD and you submit an order at 1.1186 if your spread is 1 pip then you will enter the trade at a loss of 1 pip value which can be around $0.76, so if you have a tight stop loss or you are scalping this is not in your favour as your trade will need to gain $0.76 before you break even.
Raw Spread Account
With a Raw Account, you will enter the trade at the exact price of 1.1186 and if you are scalping or have a tight stop loss your position will have time to breathe, the disadvantage of this type of account is that you will pay brokerage fees. Raw Spread accounts were built for day traders, scalpers and automated trading systems.
What is the Commission Fee?
As an example, IC Markets charge $3.50 per lot for each side, what this means is that if you submit an order with a position size of 1 lot or 100K volume (units) you will be charged when the trade s both opened and closed, so in total $7.00. It is worth noting that 1 lot is a big position size for a small account, most traders trade with micro lots of 0.01.
If you submit an order with a position size of 0.01 lot or 1K volume (units) you will be charged when the trade is both opened and closed, so in total $3.5 / 100 = $0.035 each way so $0.07 in total.
Why Use a Raw Spread Account?
The Raw Spread account is best suited for experienced traders or scalpers who want very low & stable spreads instead of having the fees incorporated into the spread that can have a negative impact on their trading strategies. Check that the spread of your symbol is higher than that of the equivalent brokerage fee that would apply?
If you are a scalper and make many trades but small changes in price, a RAW account might suit you best. Always do your research first to see if a Raw spread account will suit not only the symbols you will trade but also your ongoing strategy.
Brokers Offering Raw Spreads
You will find that many of the most reputable and best Forex brokers that offer the cTrader platform have an option to sign-up to a Raw Spread account. The No. 1 Forex broker as shown in our broker review below is IC Markets.
Best cTrader Brokers
The following brokers are shown as best at the top with the most regulated, size of the company, number of Trustpilot reviews.
Do You Have a Small Deposit?
If you only have a small amount of money to start trading then you can find out which brokers offer micro-accounts.