When you submit an order to your broker via the cTrader platform to open order you will define what the trade size will be, it can either be in lots of volumes. Many new traders start with no idea about the dynamics behind how their trades are calculated or how much of the capital they are risking when they submit an order to their broker.
The best trading strategy will fail you if you don't have a clear idea of the lot size you should be using.
A standard lot is 100,000 units of the base currency or 100K.
A mini lot is 10% of the standard lot is the same as 10,000 units of the base currency or 10K.
A micro lot is the same as 1,000 units of the base currency or 1K (the most popular trade size).
A nano lot is the same as 100 units of the base currency, also common among newer traders with smaller account sizes.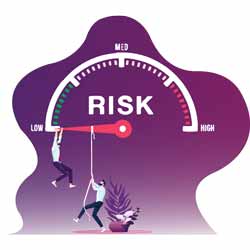 Units (Volume) vs Lots
When you first start using the cTrader platform you will see that it defaults to units when you submit an order, the lowest amount being 1000 or 1K, you can easily go to the settings and change this to lots. Some forex brokers display quantity in lots; others express size in currency units. It may be worth understanding that 1000 units are the same as 0.01 micro lot.
Trading Forex
Most brokers offer micro lots for Forex currency pairs, this allows a very small position size to open and helps when you are new to reduce the losses for each trade.
Indices, Metals & Crypto
Not all brokers offer micro lots for these symbols and you may find your smallest position size is too big for your account balance, this is when you need to find a broker that offers micro-lots.
cTrader Brokers, that Support Micro Lots?
There are a few brokers that support micro-lots, it is always best to contact them first to see if they offer the minimum trade size for your account balance for the symbol you wish to trade.
IC Markets
Pepperstone
FXPro
Purple Trading - micro-lots on sticks and indices
Best Brokers for cTrader
We have put together a complete list of cTrader brokers to help traders sign-up with the most reliable one with great customer service and fees.
How To Open a Small Live Account
If you only have a small amount of money or you wish to open a small micro-account with a cTrader broker then you can do this with a deposit as low as $10.
Position Size Calculator
All traders need to calculate the amount they can risk for each trade and also follow a good money management strategy.
Risk of Ruin Calculator
The cTrader Risk of Ruin (ROR) Calculator is an advanced tool to evaluate your probability of loss when trading.